How to Restart Apple TV
Last updated: Nov 17, 2022
In this article, you will learn how to restart apple tv. Some times apple tv system might not be responsive, restarting the tv will fix many issues including your Bluetooth settings, your remote, apps etc. We have also included the video below.
Step 1: Navigate to Settings
From your home page navigate to settings as show in the below image.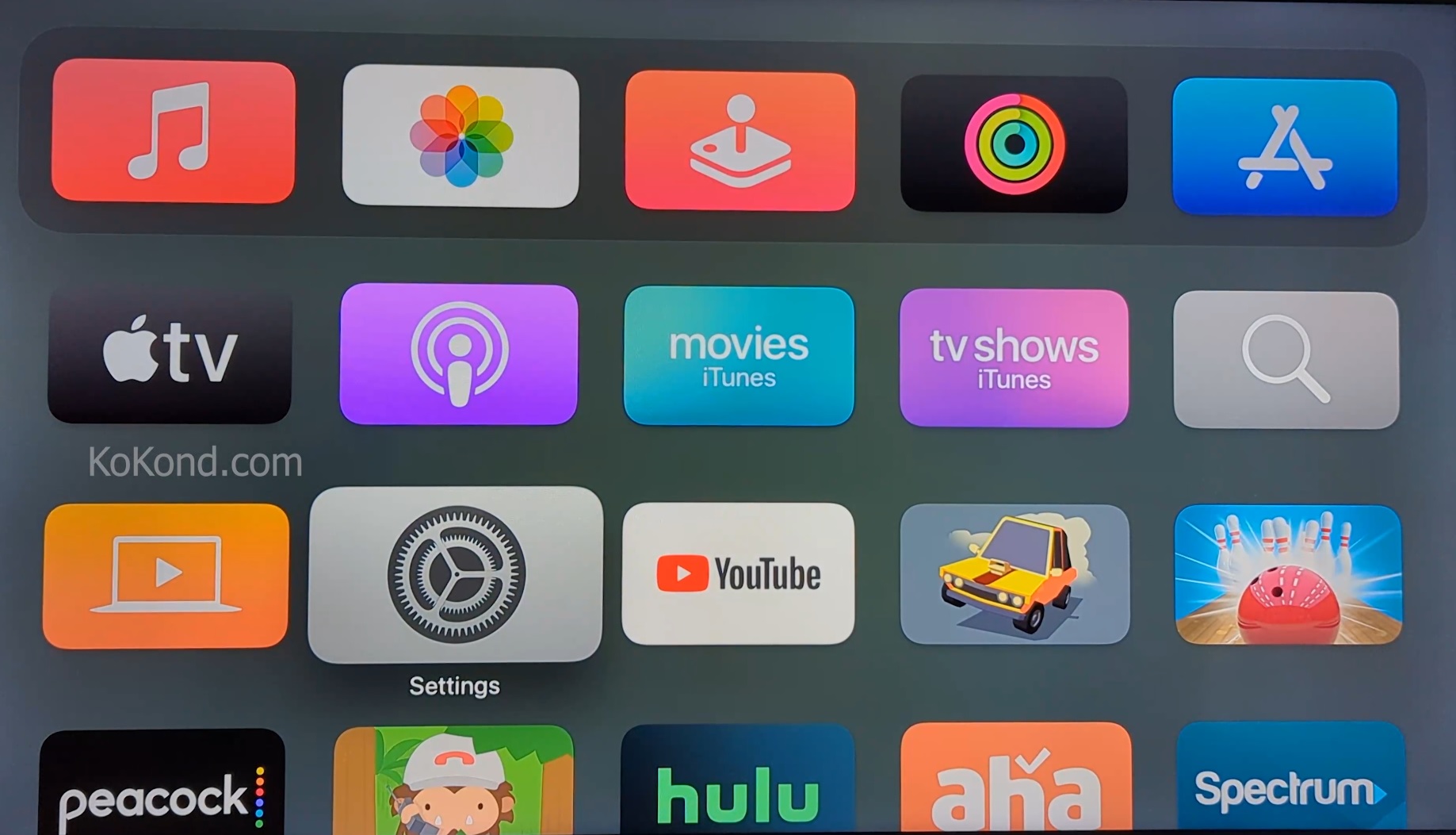 Step 2: Select System
Scroll down to bottom of the page and select system.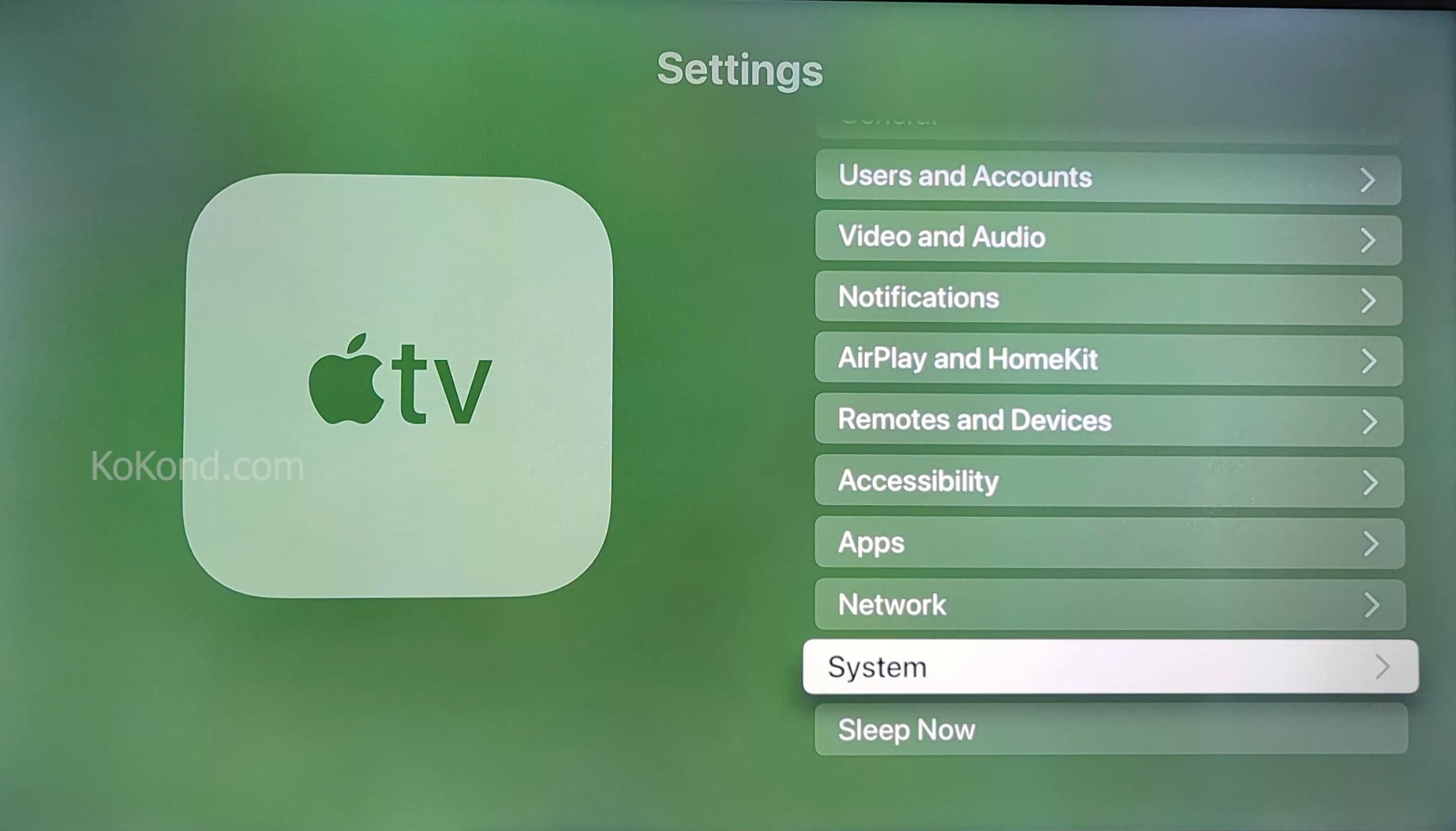 Step 3: Select Restart
Select Restart. Your Apple TV will now restart, it will take a minute to complete the entire process.