How to Check Apple TV Storage
Last updated: Nov 12, 2022
Keeping an eye on the Apple TV's storage is crucial. Your Apple TV doesn't have a feature that lets you see how much storage is used or available. There is a workaround to find out how much storage each app has used. As all the apps are locally stored, you might occasionally run out of space and need to remove a few of them.
Let's now explore each step of the procedure in depth.
Step 1: Launch Settings on Your Apple TV
Choose Settings from the Apple TV's home screen.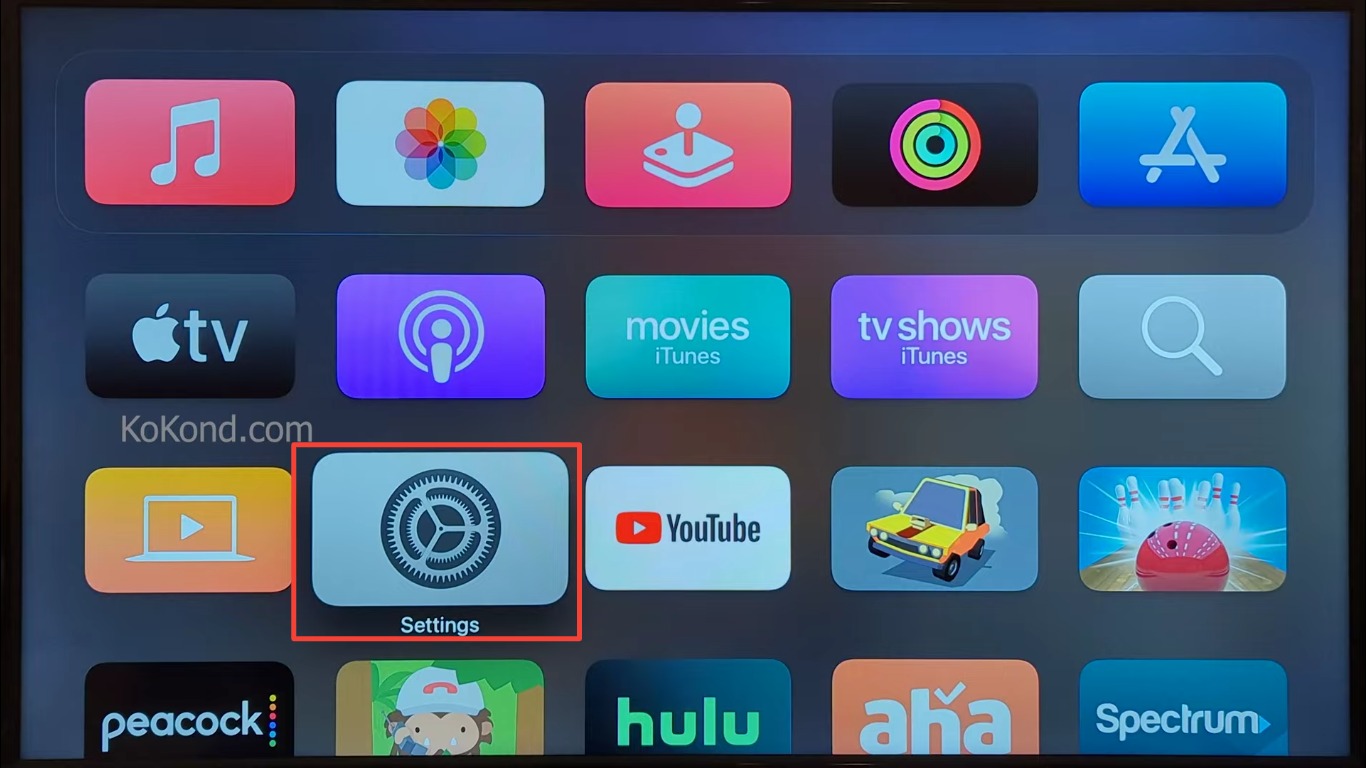 Step 2: Tap on General
Select General from the Settings page menu.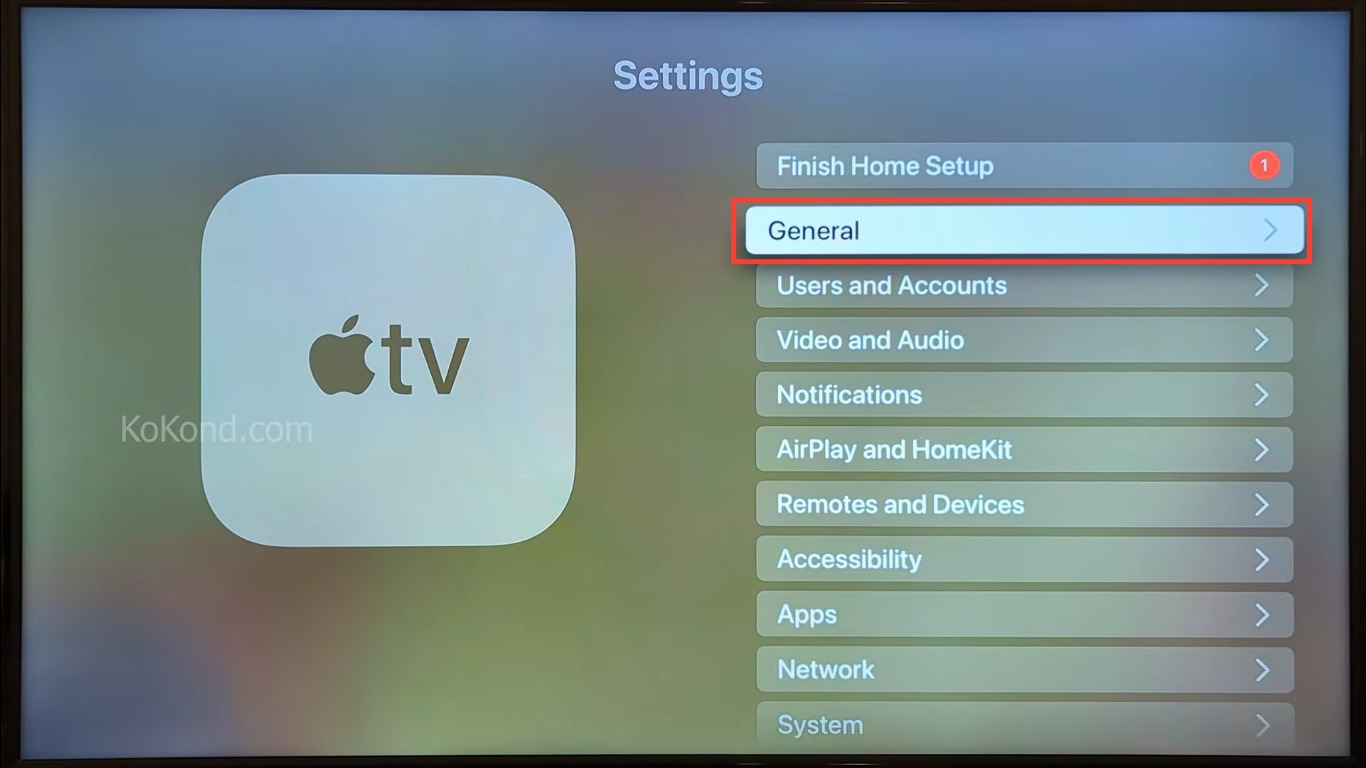 Step 3: Tap on Manage Storage
Scroll down to the Manage Storage option on the General Menu Page. It can be found in the Usage Section.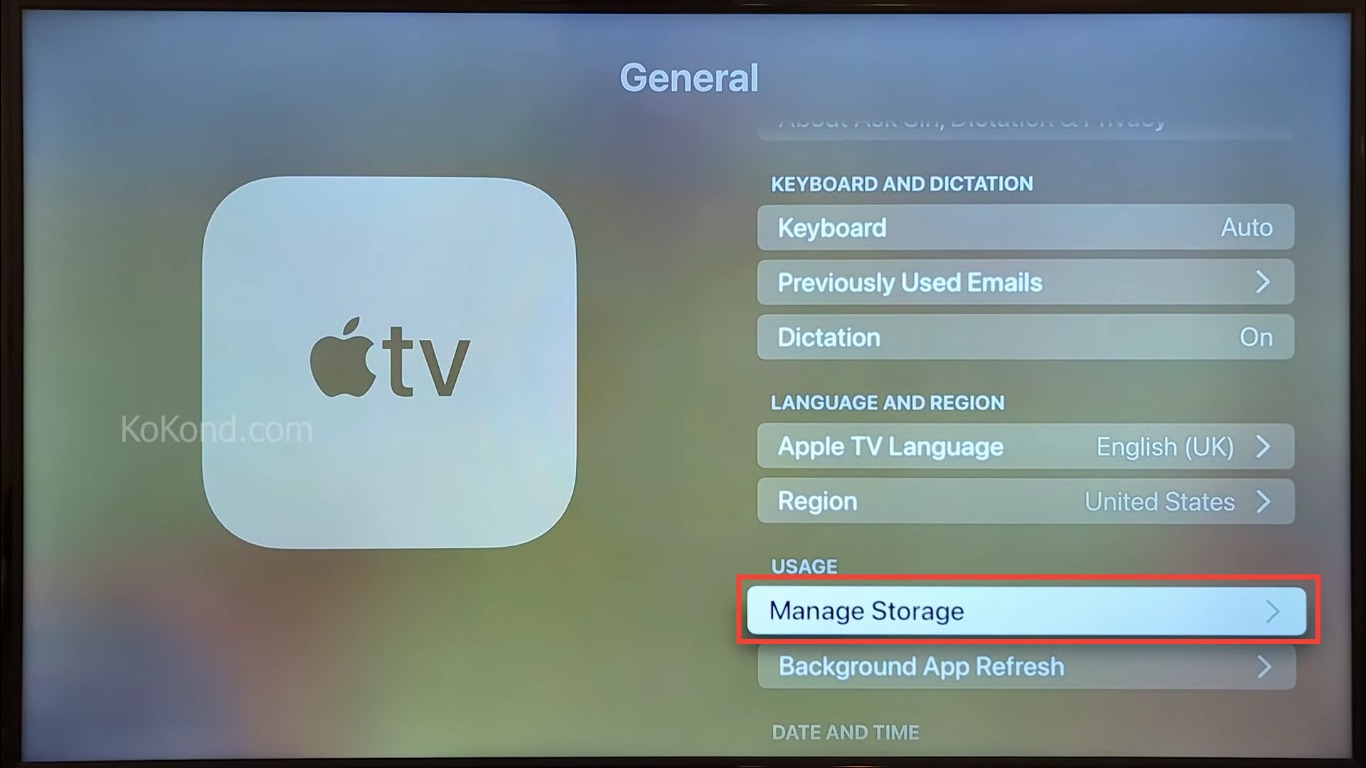 Step 4: List of the Apps
The list of installed Apps and the amount of storage they take up will be shown on the next screen.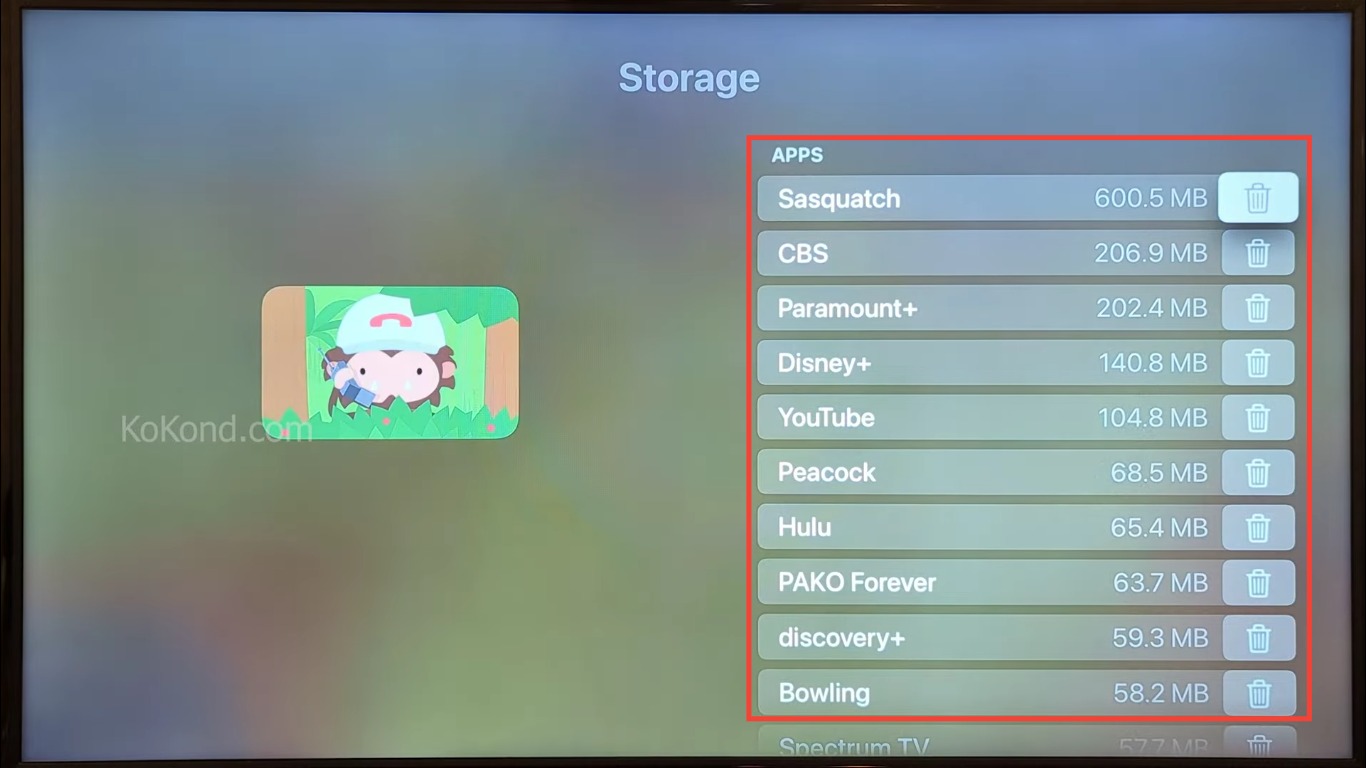 Step 5: Option to Delete Apps
Deleting some of the unused apps that may have been installed will help you manage the storage on your Apple TV. Along with the App name and storage level, a tiny trash can icon may also be seen on the previous screen. To uninstall any app you no longer desire on your Apple TV, tap the corresponding button. You will get a notice asking you to confirm the app's deletion. To uninstall the app, click Delete on the message screen.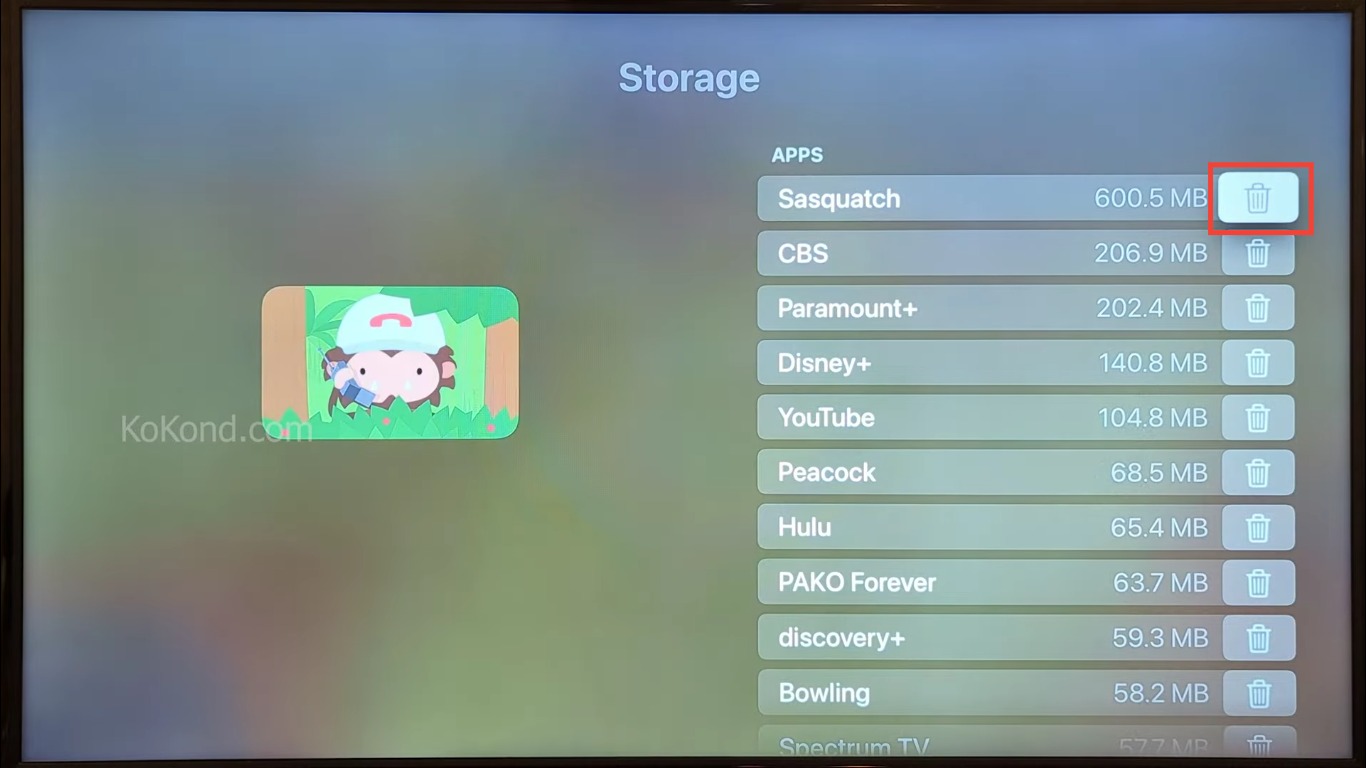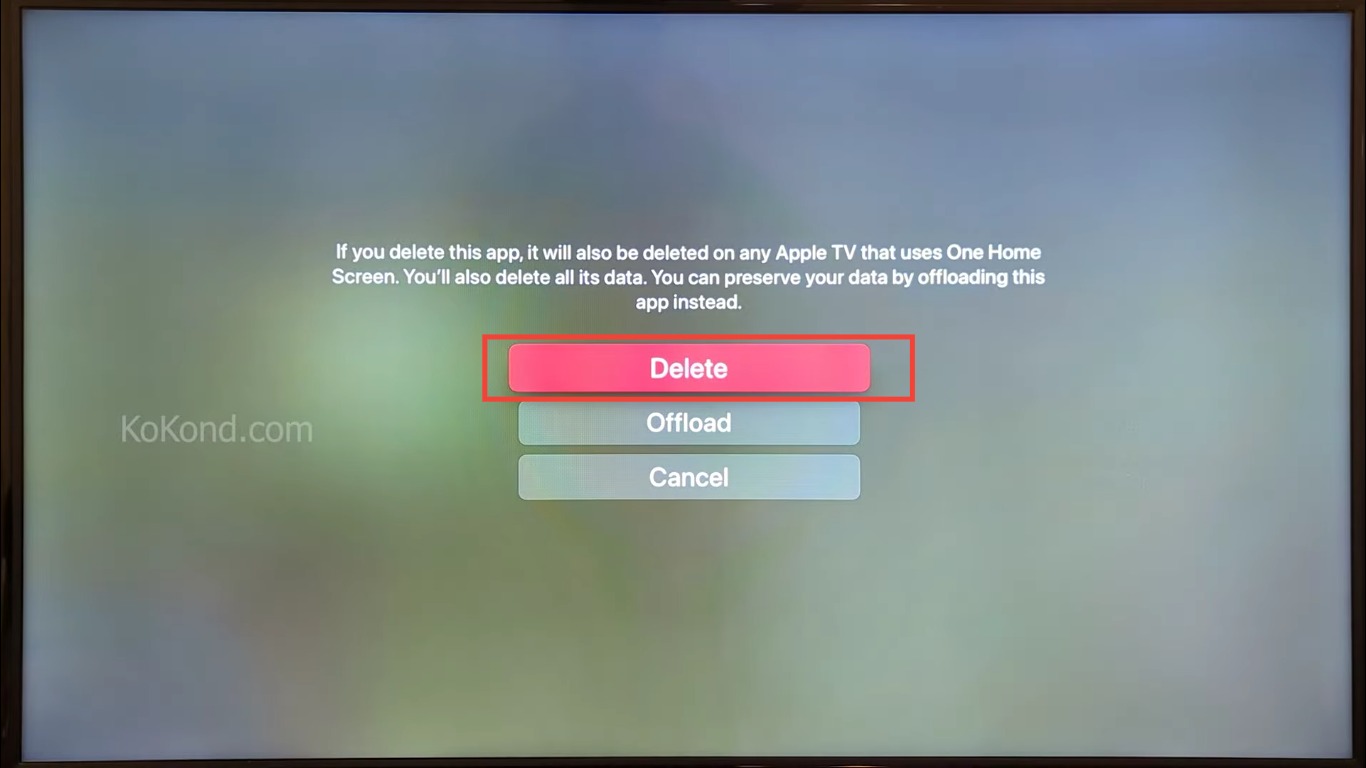 Conclusion
The Apple TV has the flaw of not showing the total amount of storage that is used. Installing some paid apps from the Play Store, however, will allow you to verify the total storage. This article attempts to provide thorough information on Apple TV storage. I sincerely hope it helps you. Keep visiting, and please tell your family and friends about our website.
Video