How to Change Theme on Your Google Nest Hub
Last updated: Aug 14, 2022
With the help of this article we will help you learn and understand how to change the theme on your Google Nest Hub in easy steps. This article will help you learn the steps through visual guidance with the help of pictures for each step. You will be done with the process in less than a minute and through this you will also learn to put pictures of your own choice as well. You can even choose to put your personal albums and pictures as your Google Nest Hub background as well. Read on to find out more.
Step 1: Swipe up to Open Menu
Tap on your Google Nest Hub to wake it up from sleep mode, and then swipe up to open the menu option. It is a small menu tab with six options.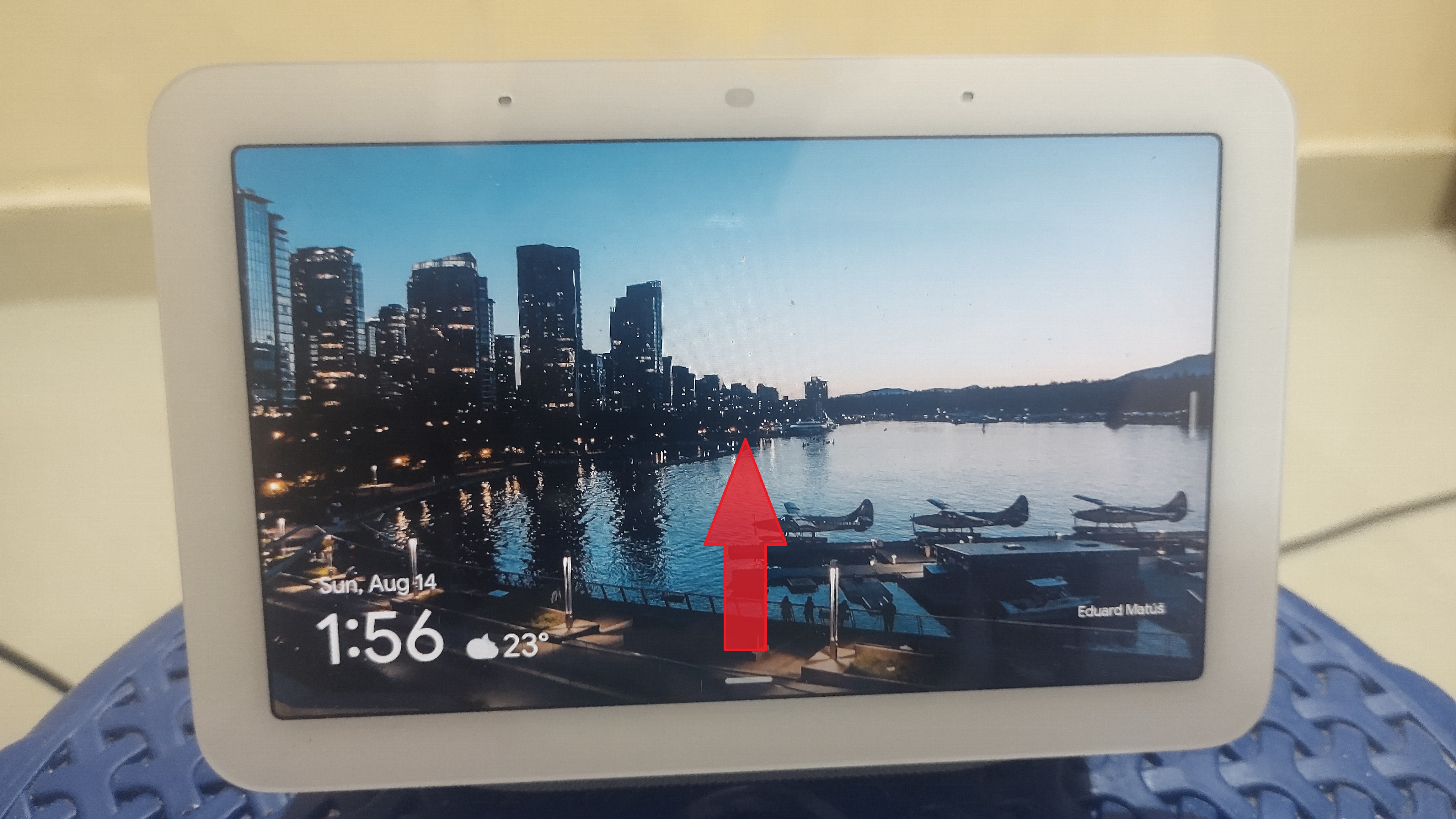 Step 2: Click on Settings Option
Once you have opened the menu tab on your Google Nest Hub, click on the Settings option. It is the last option (usually sixth) on the menu tab on the right.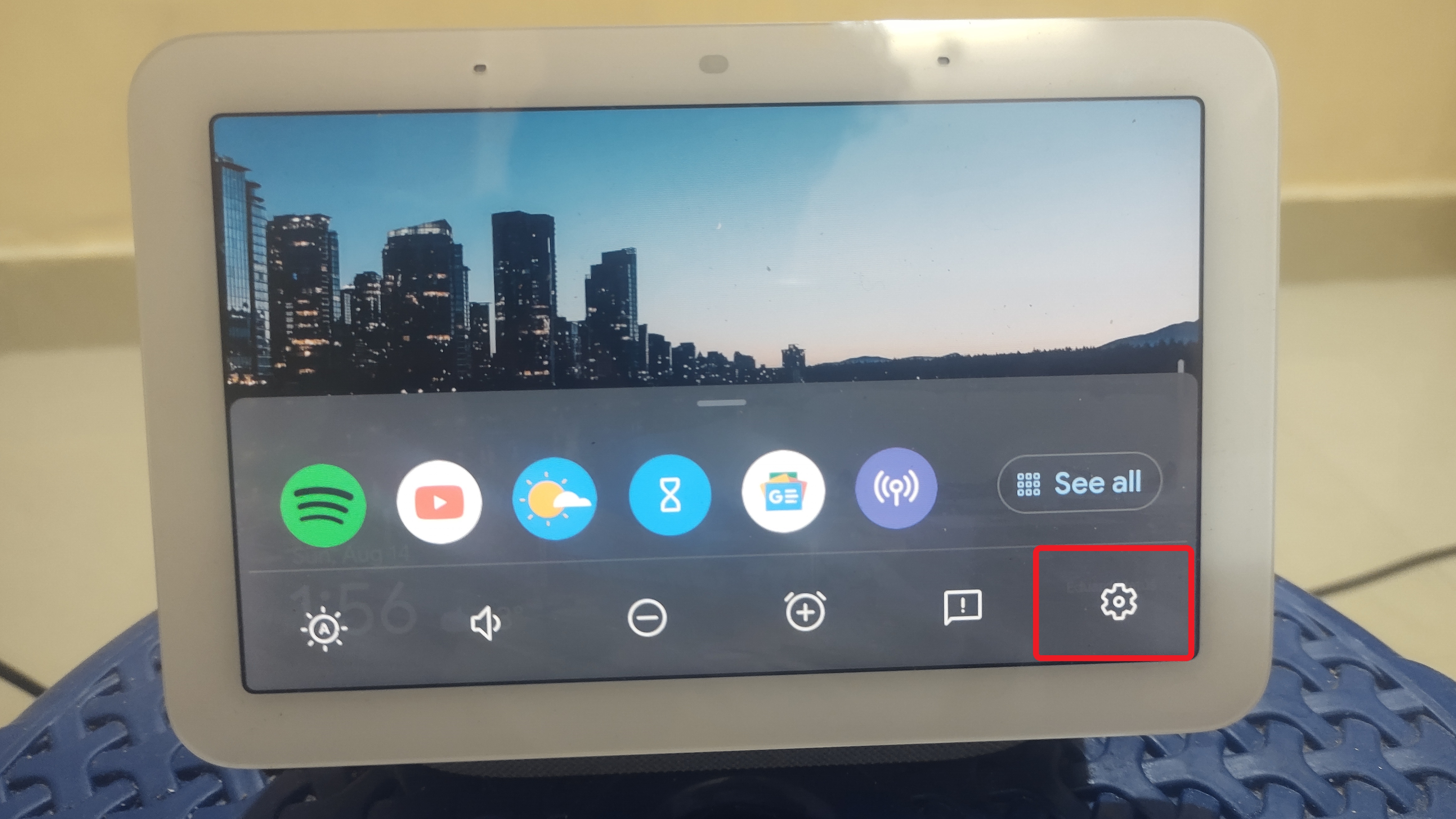 Step 3: Click on Display
After you click on settings a menu window with 3 (three) options would open. On this menu window you would find the option of "Display." Select the option by clicking on it.
Step 4: Select the Theme
Once you click on the "Display" option on the menu screen you would be taken to another menu screen titled "Display." Here you would be able to select the theme of your choice from the options of "Light", "Dark", or "Auto"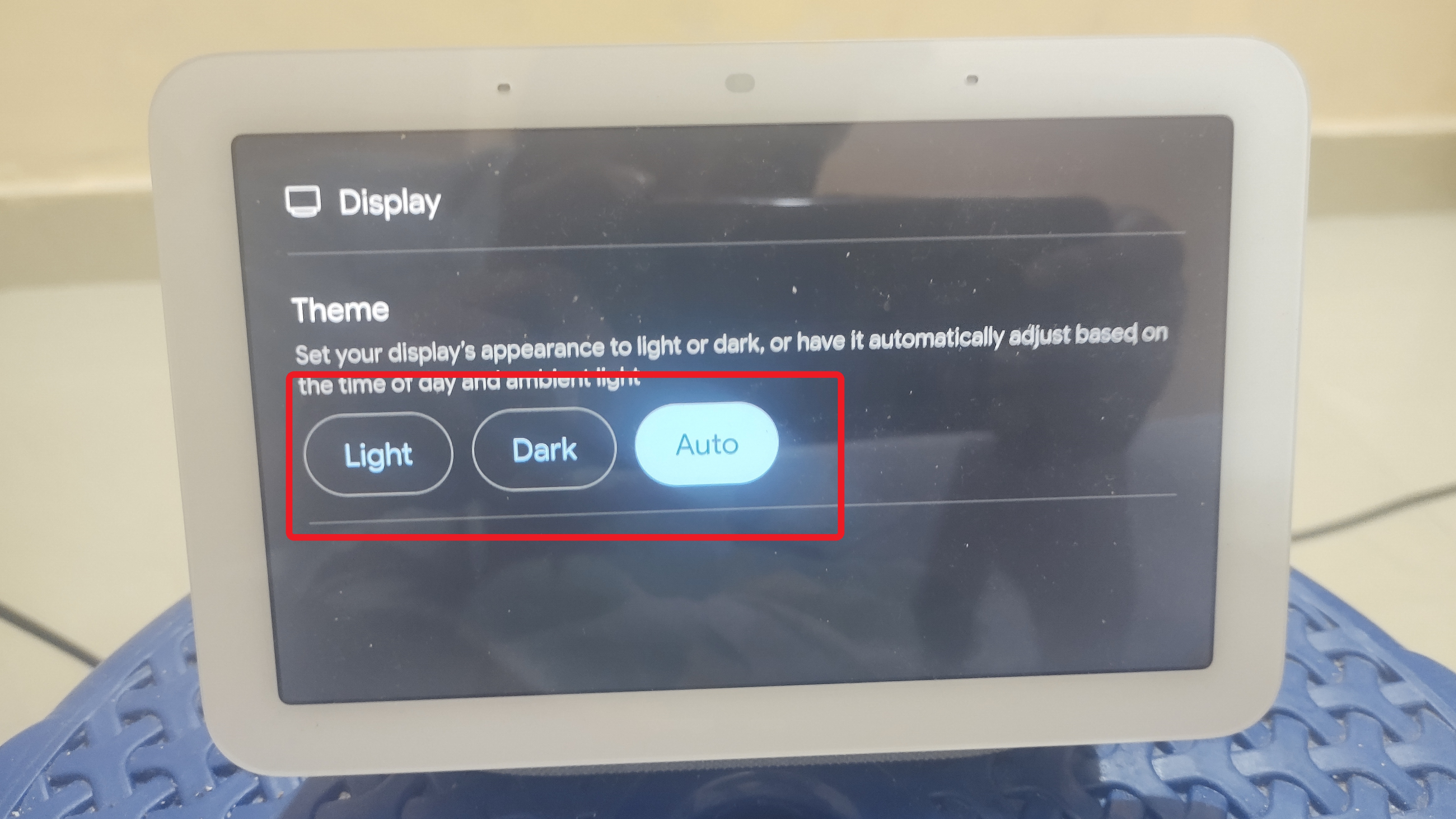 Conclusion
As you have seen and read through the steps above, changing the theme of your Google Nest Hub is a very easy going task. You can similarly change your background image or the photo frame on your Google Nest Hub following the similar steps. You can also find an article about the same on our website.
I hope that this article helped with the steps and explained the procedure in a simple and effective manner. Do let us know in the comments below what you liked about the article, and if you have anything else to add. Ciao!