How to Cast iPhone to Chromecast with Google TV
Last updated: Aug 4, 2023
Chromecast provides the scope of casting content from Chrome to the TV or casting Chrome-enabled apps to the TV. All you need to do is follow this article, which will provide easy steps to enable casting options where you can directly enjoy content from smart devices to Google TV. Here are the steps to follow.
Step 1: Preparing for Casting
The mobile, tablet, computer, or device to be cast on the TV has to be on the same wi-fi network as the Chromecast device. The Chromecast-enabled apps have to be running on the latest versions available. For example, if the YouTube app is to be cast, it has to be updated to its latest version.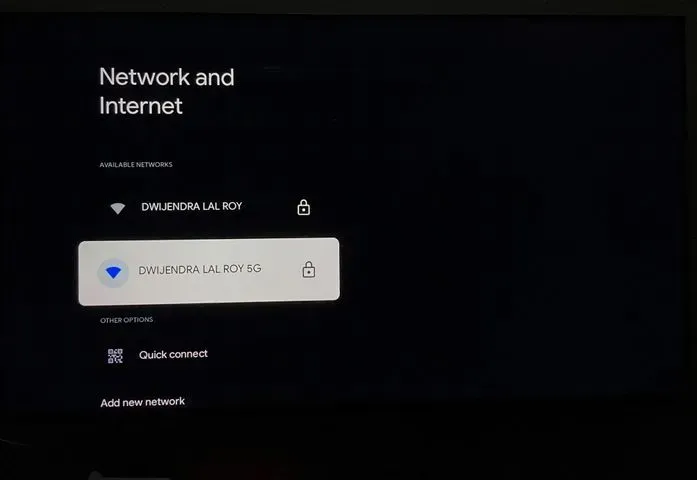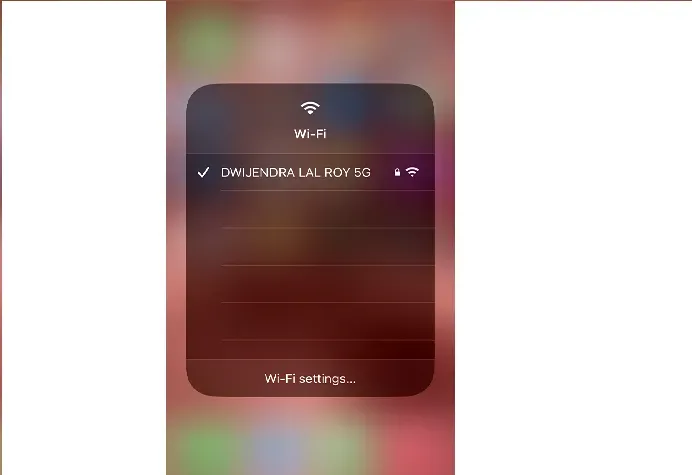 Step 2: Cast from Chromecast enabled app to Chromecast
Open any Chromecast-enabled application like YouTube. It will have a cast button in the shape of a rectangle with a network symbol on the left corner. Please note that the cast button is placed differently in different apps but the icon for the cast button is the same.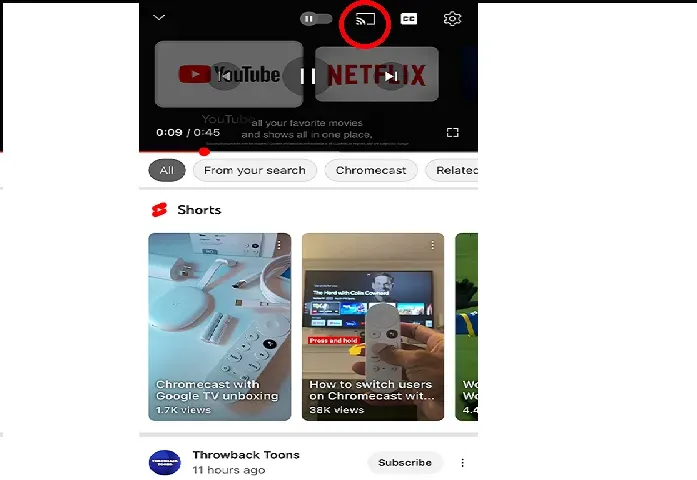 Step 3: Accessing Cast Button
Once the cast icon is clicked, it will show the available devices. Choose Chromecast from the available devices. Once connected, you can run videos, movies, and TV shows directly to the TV.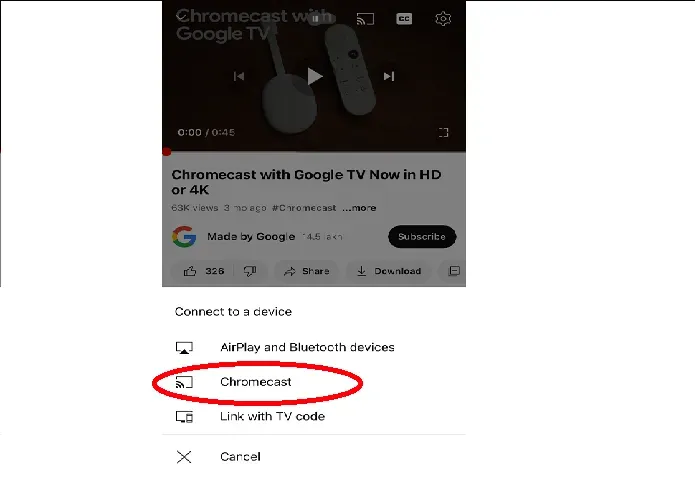 Step 4: Stop casting
If you want to stop casting, Tap the cast button and select Disconnect to stop the casting.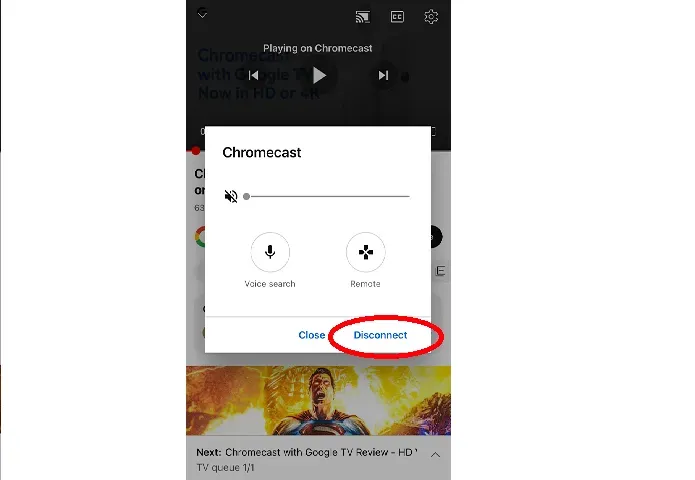 Frequently Asked Questions
Why can't I cast my iPhone to my Google Chromecast?
This problem commonly occurs due to network issues or, to be more precise, because of Wi-Fi connectivity issues. You must ensure all your devices, your iPhone, Google TV, and Chromecast, are connected to the same Wi-Fi network and then try casting again. Another reason could be a password mismatch. Sometimes, after updating the Wi-Fi password, we have to make sure it is also updated on the other devices, so if after the first solution, you still find an issue in casting, please ensure that the password is updated on all the devices. It is essential to keep your Chromecast device updated and remember to use the HDMI extender that comes with it.
Why can't I cast on my Chromecast?
When you are unable to cast on your Chromecast, the primary reason may be that the version of your Google Cast Receiver (a.k.a. Chromecast) is an old one. To ensure the built-in Chromecast version you are using is the latest or compatible one, you can go to the settings of your Android TV and then go to Google Cast. There, check the version of your Google Cast Receiver. For best results, ensure your Google Cast Receiver is updated to version 1.33 or higher. If not, you can also choose the "Update" option on the menu, and your Google Cast Receiver will be updated to the latest version compatible with your device.
Why can't Chromecast find my device?
When Chromecast cannot find your device, it is either that your device is not in its finding range or due to network issues. Chromecast works best with other devices when they are within 15-20 feet (4-6 metres) of itself. If the range is not the issue, try restarting your Google TV and Wi-Fi, as the problem may be with the network connectivity.
How does Chromecast find nearby devices?
Chromecast uses Bluetooth to find and pair with its nearby devices. Once you switch on your Chromecast Device and turn on Bluetooth on your Android Device, you can put your device on pairing mode, and it will start searching for your device that has not been paired with Chromecast already. Once ready, you will see a Chromecast setup notification pop up on your device.
Why can't I AirPlay on Chromecast?
Unfortunately, AirPlay and Chromecast are two technologically incompatible counterparts. That is the reason why you cannot AirPlay on Chromecast. However, you can use a third-party application or device to bridge this gap.
What apps are available on Chromecast with Google TV?
Google ® reported that Chromecast with Google TV supports more than 11,000 apps available to download on Google Play. You can download these apps either during or after the setup on the device. Some of these apps, like Netflix, YouTube TV, Disney+, and Spotify, already come pre-installed on the device, and the most that you have to do is update the app version or their driver, and you are good to go!
What do I receive in the box when I buy the Chromecast with Google TV?
When you buy a Chromecast device, you receive the following items in the box:
The

Chromecast

Device

A 5-volt, 1.5 Ampere

Power Adaptor

A

Power Cable

to use with the Power Adaptor

A

Voice Remote

to use and operate the Chromecast Device

Two (2) pieces of

AAA batteries

to use for the Voice Remote

A detailed and easy-to-use

Quick Start Guide

A Safety and Warranty Document to register your purchased item.