How to Chromecast Using Browser
Last updated: Sep 25, 2023
Users can use the browser on their computer to cast on Chromecast. In this way, users can share the computer browser and see any tabs on the Chromecast. It is easy to cast to Chromecast which will easily enable the user to cast the screen on the TV. Here is a list of step-by-step procedures which would enable the cast option.
Step 1: Open Chrome browser on Laptop
On a Windows, laptop open the Chrome browser. It has to be installed on the computer for access.
Step 2: Open any website
Open any website which is to be cast on the Chromecast.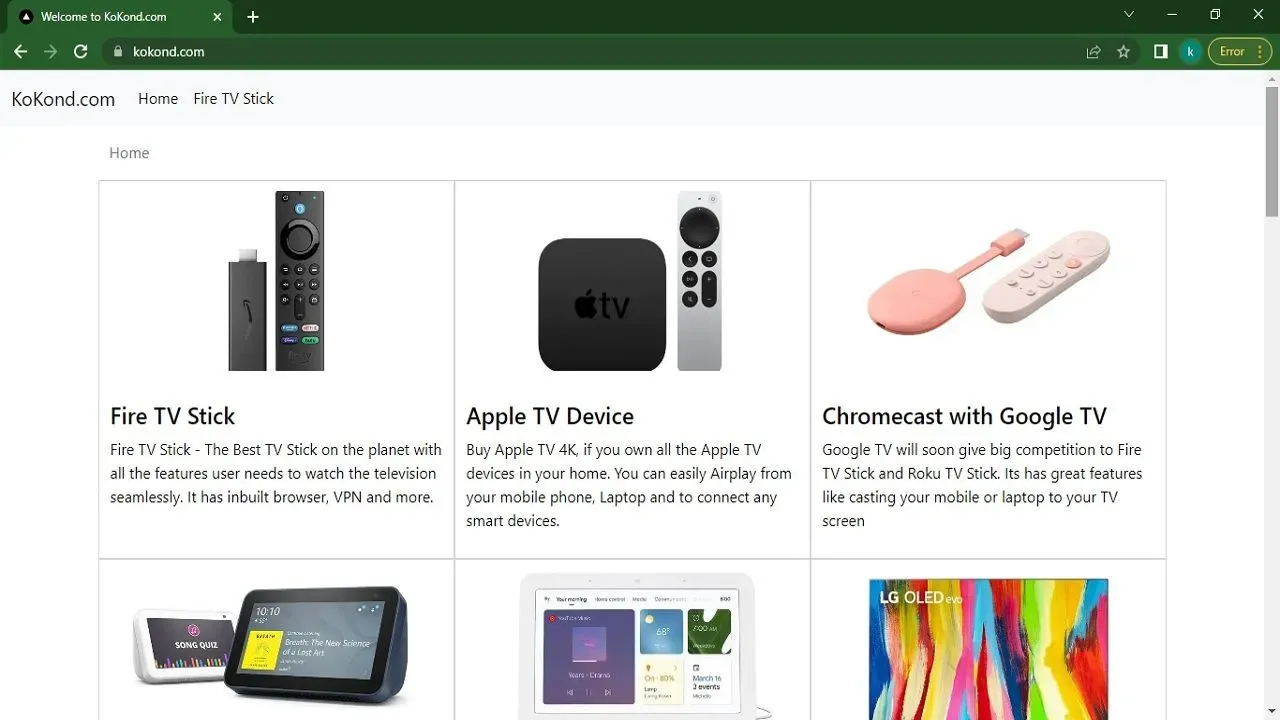 Step 3: Access Cast option
In the drop-down menu, the Cast option is located between Print and Find. Access the Cast option.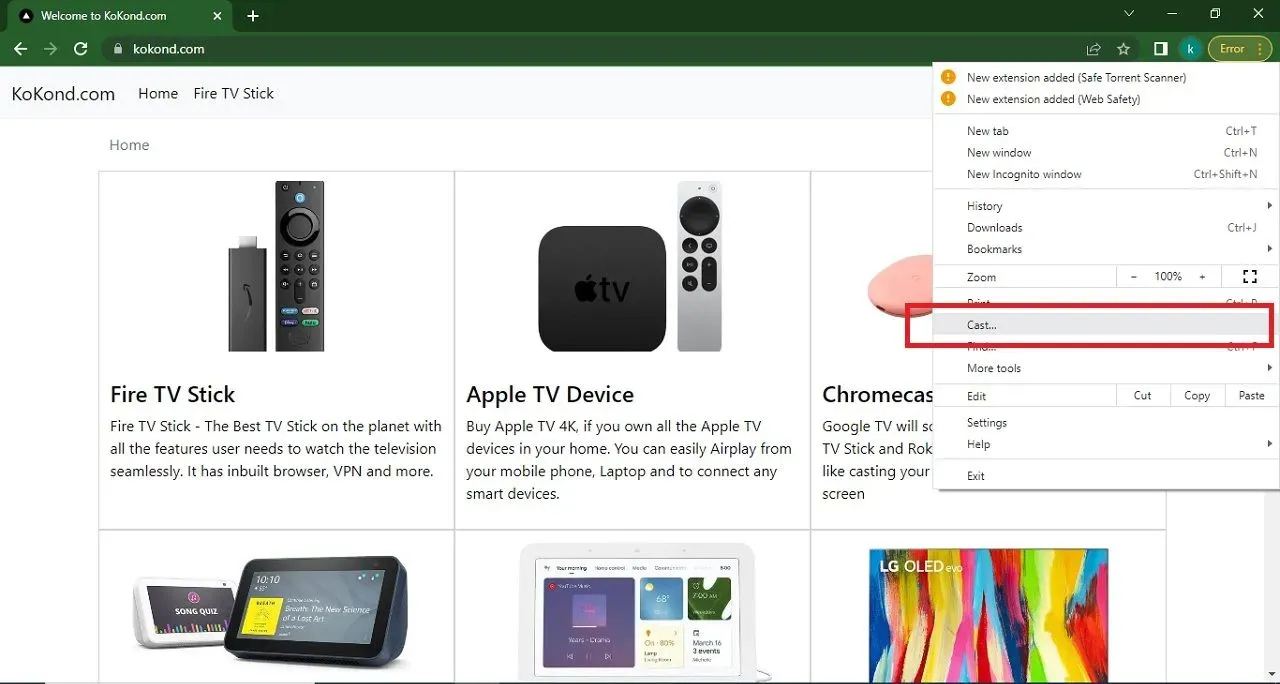 Step 4: Choose the tv Chromecast
Choose the Chromecast option under the Cast tab to cast the website on the Chromecast.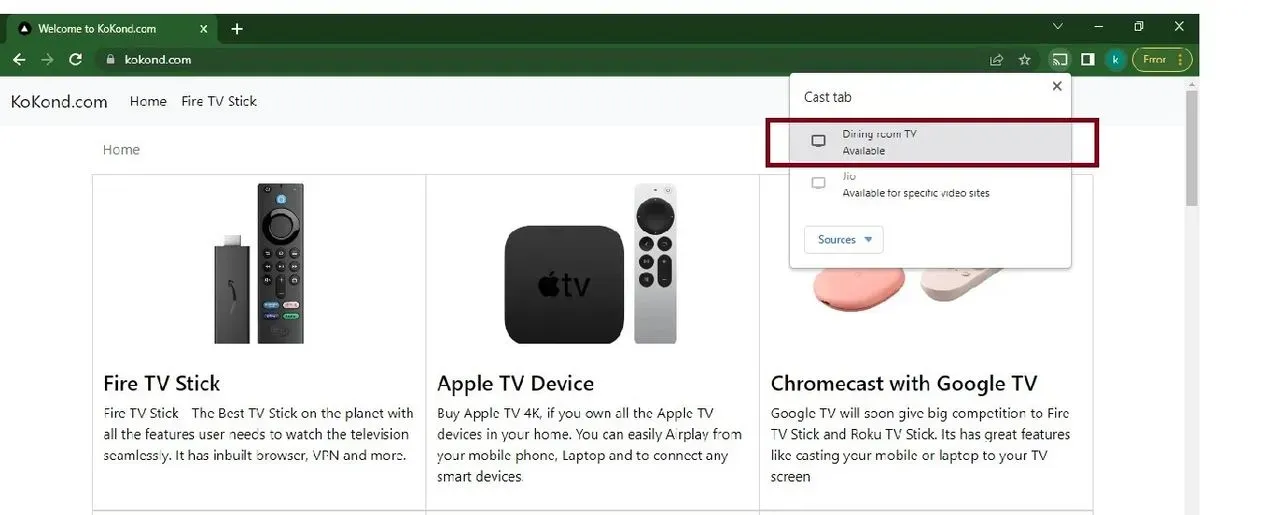 Step 5: The browser has been successfully cast to Google TV
After clicking the Chromecast, the browser open on the laptop will be cast on Chromecast.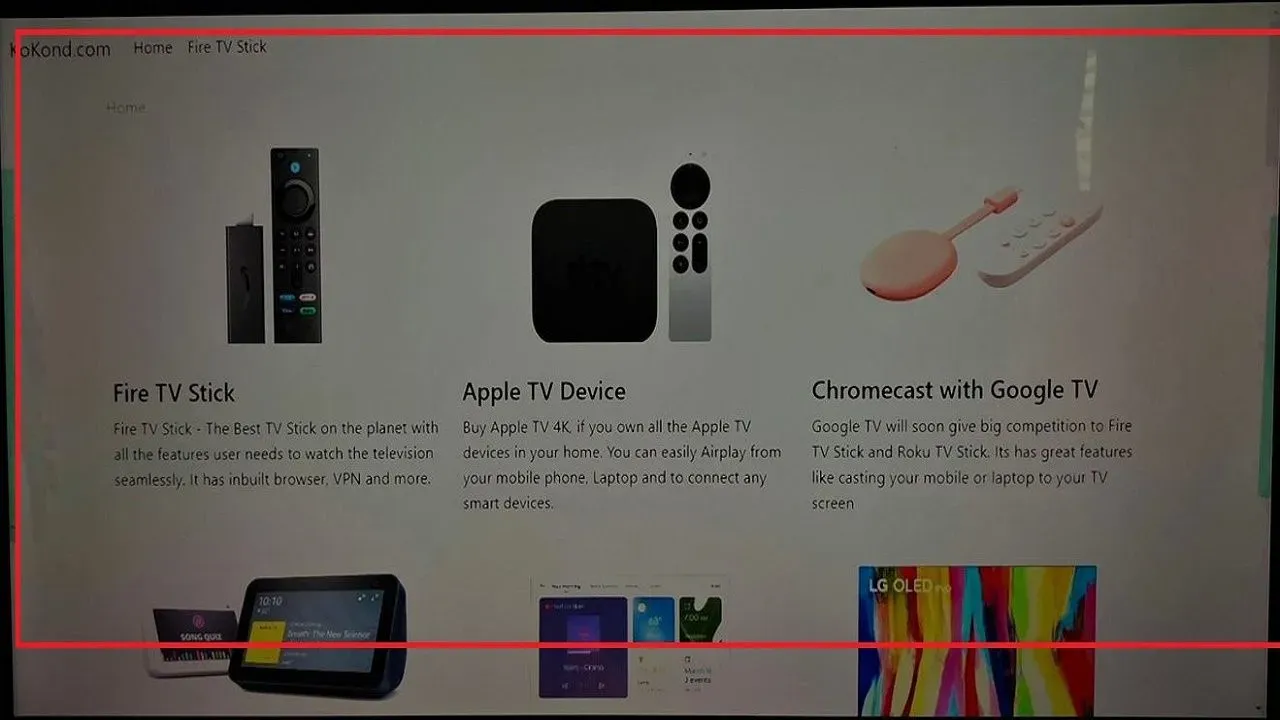 Frequently asked questions for How to Chromecast using a browser
How do I cast using a browser?
Google Chrome now comes with a built-in cast feature which you can use to cast using the Chrome browser through Chromecast.
How do I know if my device is compatible with Chromecast?
Chromecast goes well with most modern devices like laptops, smartphones, and tablets. You can visit chromecast.com to manually check the list of compatible devices.
Do I need an internet connection to cast using a browser?
An active internet connection is needed to cast using a browser.
How do I connect my browser to my Chromecast device?
You can connect your browser to your Chromecast device by clicking the "Cast" button in the Google Chrome browser and selecting your Chromecast device from the list of available devices.
Can I cast a specific tab in my browser to my TV?
Yes, you can easily cast a specific tab onto the Chromecast with Google TV. You need to press the Cast button from the settings menu and select the cast tab. You would have to select the tab which is desired to be cast to the TV.
Can I control the playback of my cast content using my browser?
Yes, you can control the playback of your cast content using the controls in the Google Chrome browser. This includes play, pause, volume, and other controls.