How to Mirror Windows 11 to LG OLED TV
Last updated: Dec 18, 2022
The LG OLED TV now offers a mirroring option. You can connect your Windows 11 laptop to the LG tv and enjoy a game, or movie or work on the much bigger screen of the TV without loss of any picture quality. The article will provide a step by step instructions to connect Windows 11 laptop with an LG OLED TV. Please note that the laptop and the TV have to be connected to the same wi-fi network.
Note: These steps are recorded with LG OLED C2 Television - Released in 2022.
Step1: Select Windows Button.
Turn on your laptop or computer. From your home screen select windows button which should be on the task bar as show in the image.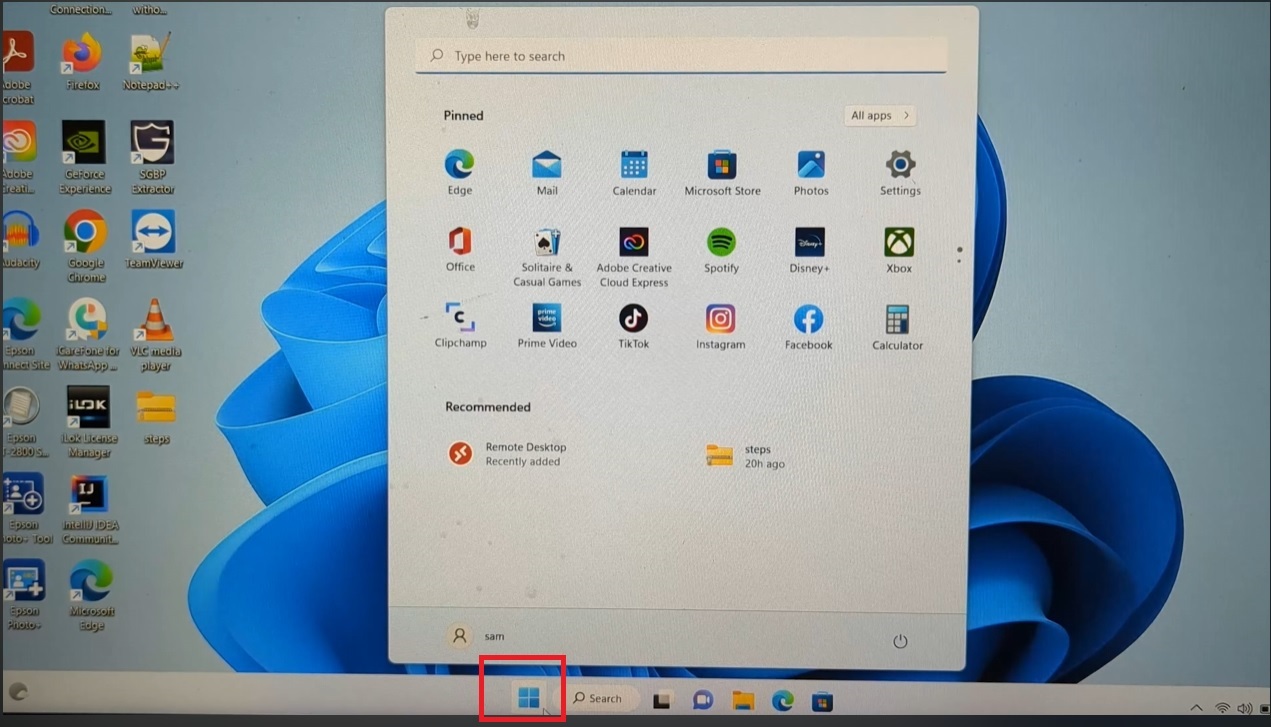 Step 2: Find the 'Display' Option Under the Settings Menu on Laptop
In Windows 11 Laptop access settings option. Setting options can be found under Control Panel on the laptop. In the settings menu, the System option is found on the left-hand side with a picture of a screen. Under the System option, the Display option will appear in the middle of the screen as the first option.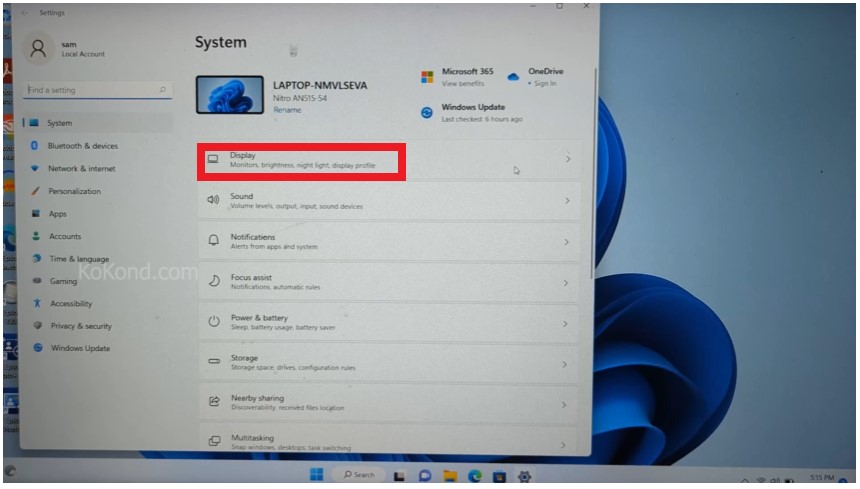 Step 3: Find Connect to a Wireless Display Under the Display Menu
Under Multiple Displays, Scroll down the options list will bring you to Connect to Wireless Display option located towards the end of the menu with a Connect button beside it. Click on connect to a wireless display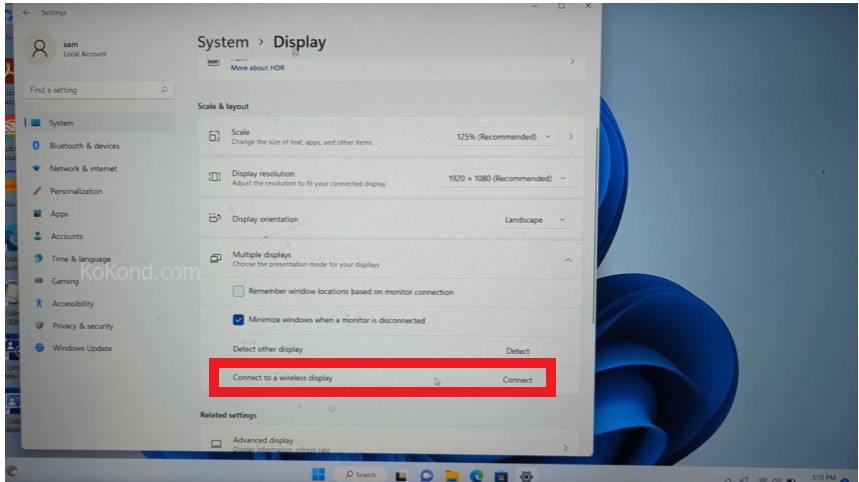 Step 4: Find the LG OLED TV Option Under the Cast Option
Once the connect option is clicked, it will open a Cast dialogue box which will show Available displays. If the television is on the same wi-fi network the LG TV option will appear under the Available Display Option.
Note: If you still didn't see your LG TV, turn on and turn off your television. This should fix the issue.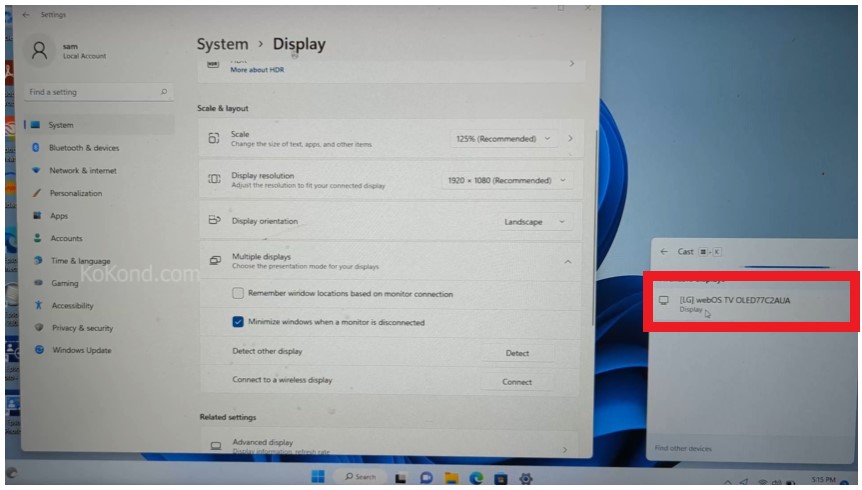 Step 5: Now you should able to see your Windows screen on Television
On the below screen you can see the screen is mirrored from windows laptop to LG OLED TV screen.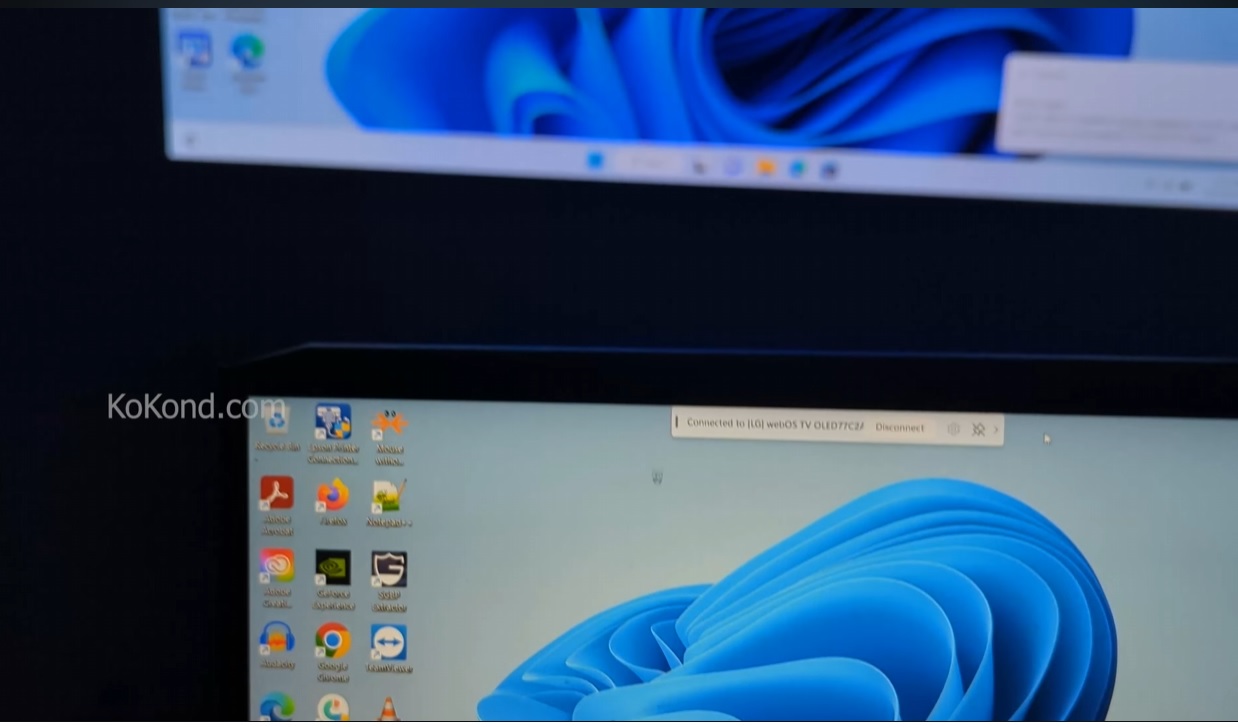 Step 6: Disconnect to LG OLED TV.
It will have a disconnect button in case the mirroring needs to be closed.