How to Update LG OLED TV
Last updated: Dec 22, 2022
LG OLED TV runs on the webOS operating system which needs to be updated. OLED TV has a Software Update feature that can Update the webOS operating system. You can either search for Updates manually by accessing the Check for Update option or turn on Auto Update for an automatic update when the internet is connected. Here is a step-by-step process of how to update the LG OLED TV.
Note: This article is created with LG OLED TV C2 2022 Released - Some steps might be different if you are using older version of television.
You can find the video on this topic at the end of this article.
Step 1: Go To 'Settings' Option
Enter the Home screen of the LG OLED TV. Find the settings option located in the top right corner of the screen. The Settings option is represented by a gear symbol. Highlight the option and press OK on the remote.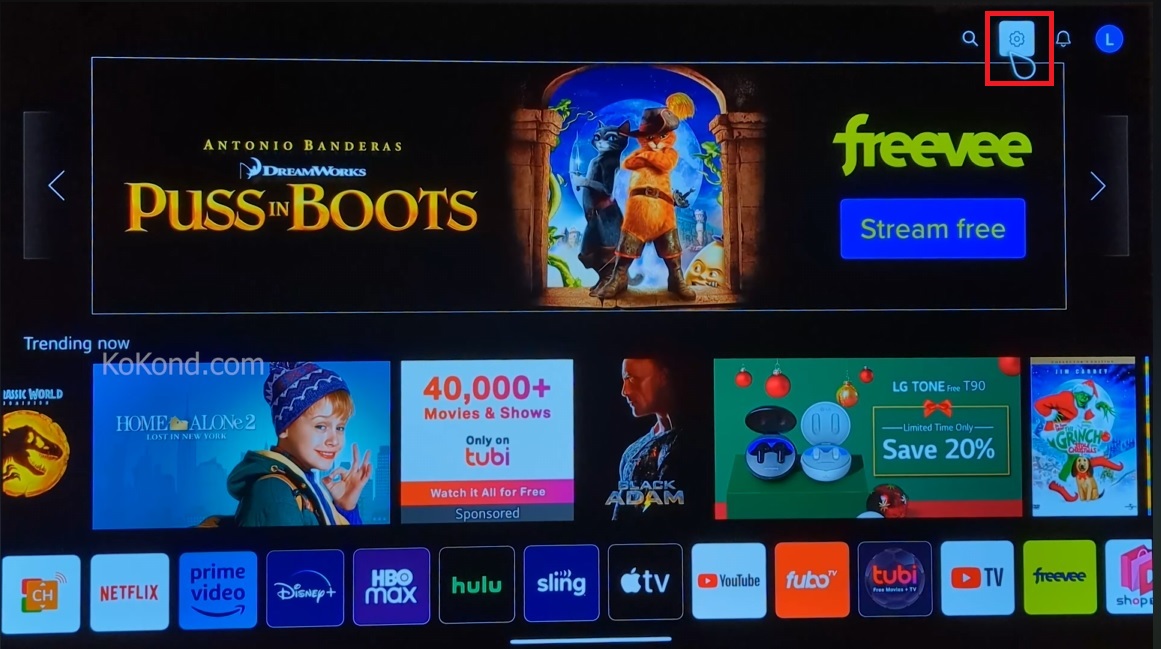 Step 2: Find 'All Settings' Under The Settings
As the Settings menu is accessed, it will have a sub-menu that includes further options. Find the 'All Settings' under the sub-menu and press OK after highlighting it.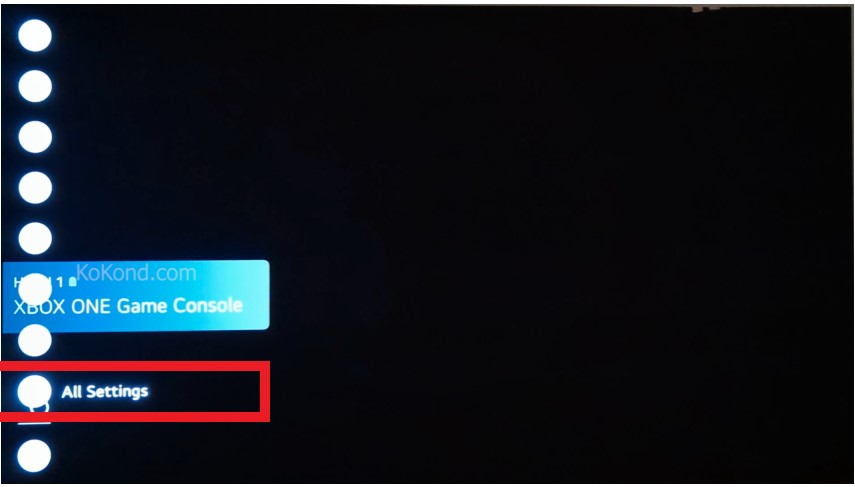 Step 3: Access Support Under All Settings
Find the Support option located on the last option of the menu. The Support menu is represented by an icon of a Headphone beside it. Select the Support option and access it by pressing OK.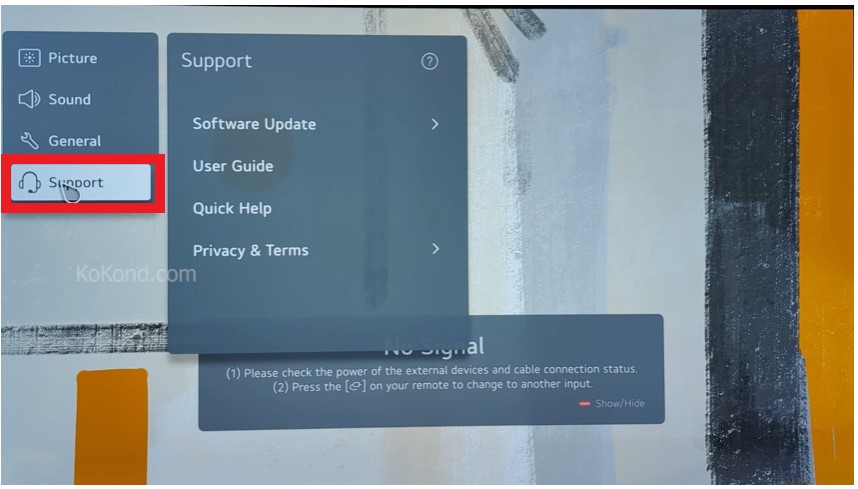 Step 4: Open Software Update Under Support
Under the Support menu, find the software update option. It is the first option in the sub-menu under Support. Software Update contains the option related to updating the TV software.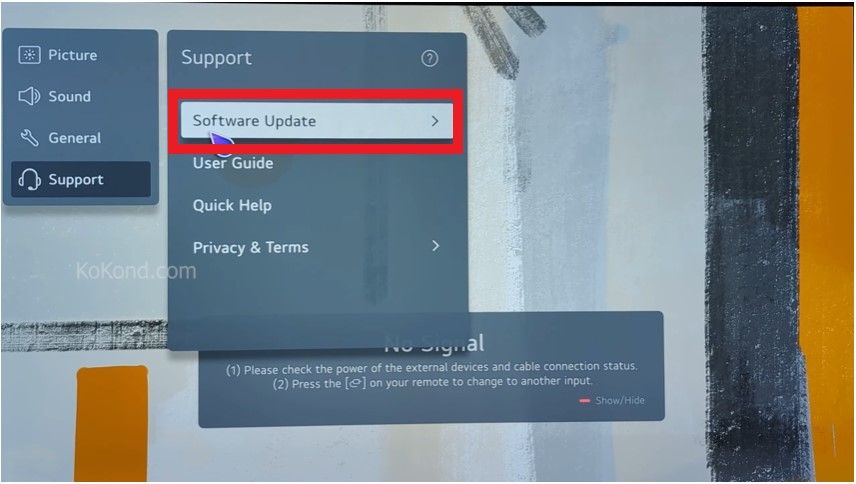 Step 5: Find Check For Update Under Software Update
Under the Software Update, find Check for Updates which is located at end of the Software version and the Automatic update option. Check For Updates will help to search for updates manually for LG OLED TVs. Pressing OK on the Check for Updates will check using the internet to search for any available updates.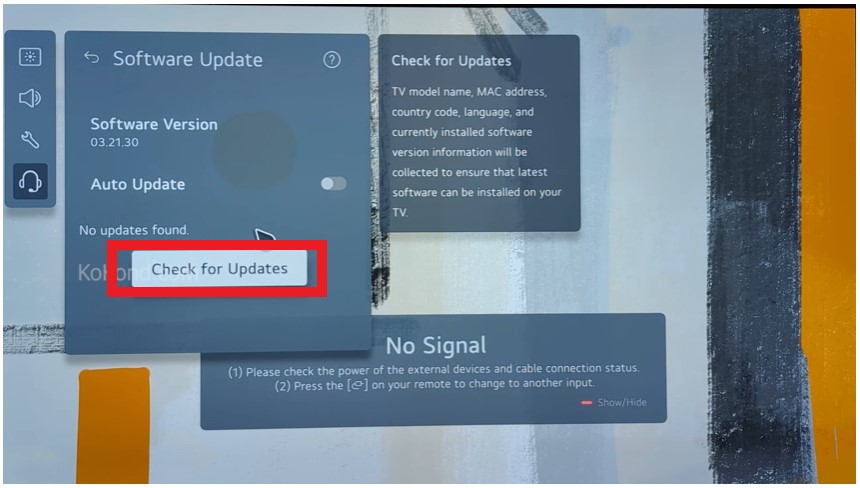 Step 6: Turn On The Auto Updates
Turn On the Auto Update will update the TV with the latest software when the internet is connected. It can also update the software through any external storage like USB. Turning on the Auto Update will ensure that the TV automatically updates itself whenever any new update is available online. The user just has to make sure that the TV is connected to the internet.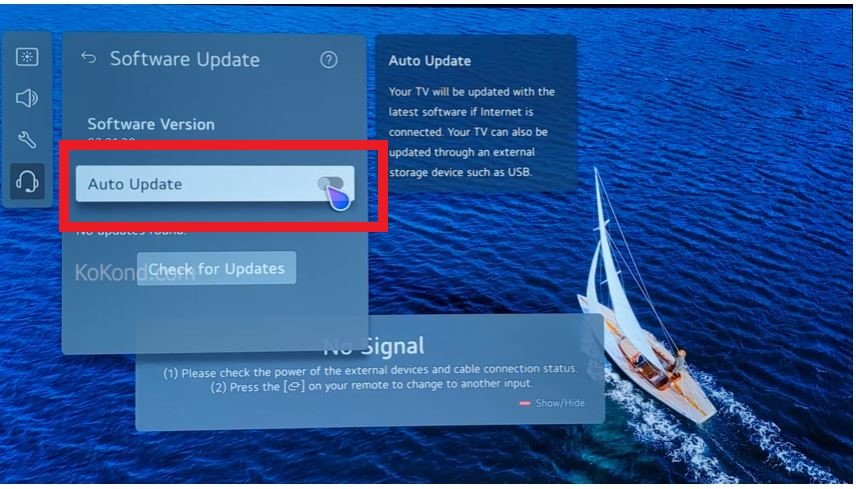 Video