How to Watch YouTube TV on Echo Show 5
Last updated: Aug 16, 2023
There is no official app pre-installed on your Echo Show 5 for using YouTube TV on it. Neither is there any Alexa skill for it. Google, the owner company of YouTube TV, also doesn't provide any instruction on this matter. Nevertheless, we have a quick fix for this.
This article is here to decode the process of effortlessly using YouTube TV on your Echo Show device. Read along to understand it in detail.
Step 1: Ask Alexa to Open a Browser
To begin the process, let's activate Alexa, your virtual assistant, and ask her to open a browser on your

Echo Show 5

.

Simply say, "Alexa, open the browser," and your Echo Show 5's screen will switch to an easy-to-use browser interface.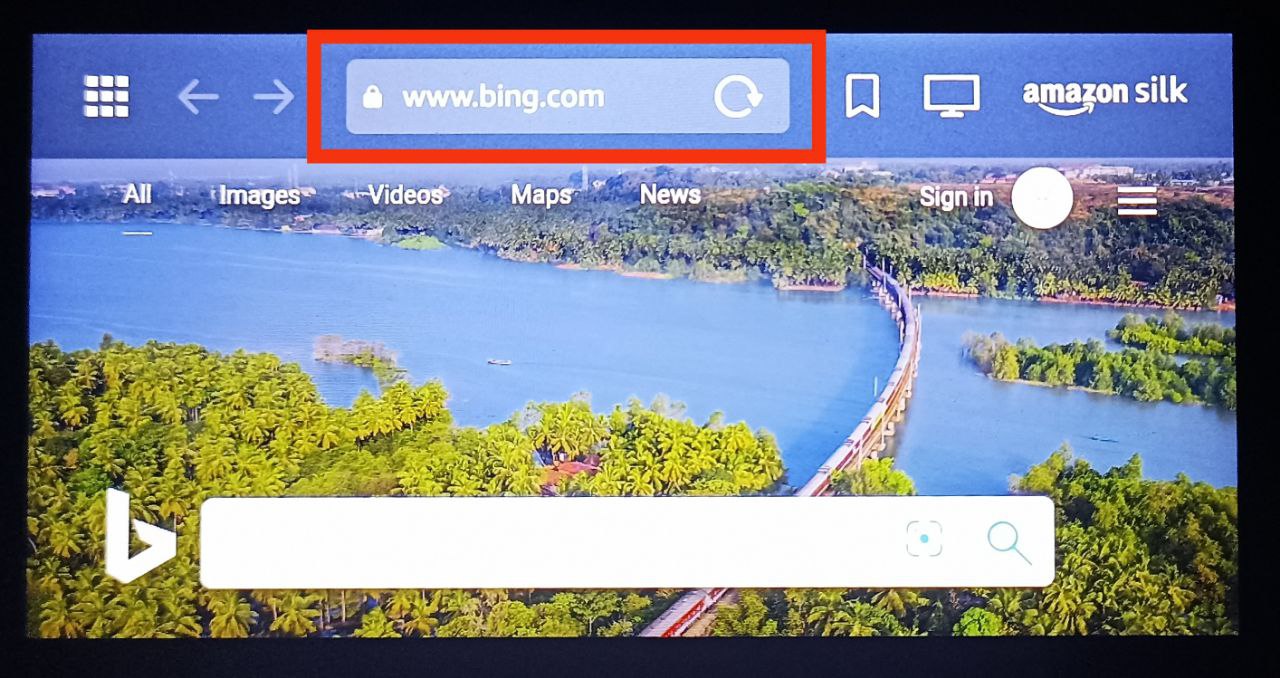 Step 2: Go to the address bar on the browser.
Once the browser is open, go to the address bar. This is where you'll enter the URL for YouTube TV. To do this, follow these steps:
Search the address bar at the top of the browser window.

Use the on-screen keyboard to type in the URL:

https://www.youtube.com/tv

.

Make sure you type the URL accurately to avoid any errors.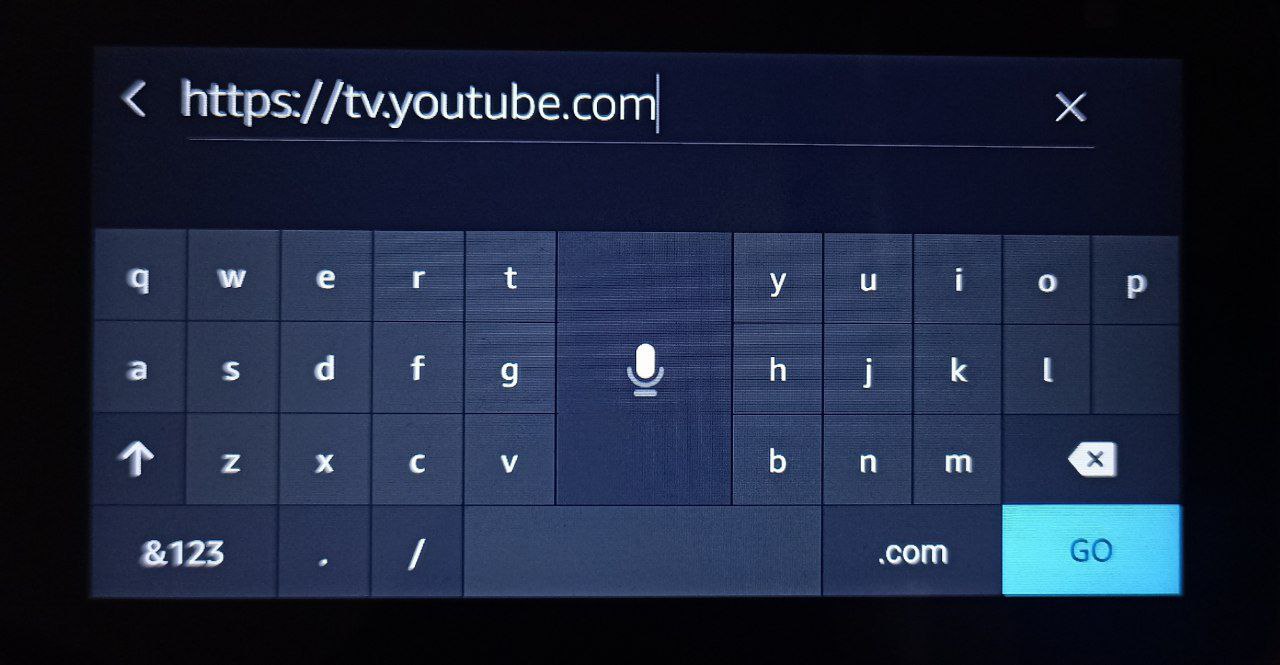 Step 3: Sign in to YouTube TV
Now that you're on the YouTube TV website, it's time to sign in to your account. Follow these detailed pointers to ensure a seamless sign-in process:
Locate the "Sign In" button on the YouTube TV homepage.

Click on the "Sign In" button to proceed.

You will be prompted to enter your Google account credentials. Use the on-screen keyboard to type in your email and password associated with your Google account.

After entering your credentials, click on the "Next" button.

If you have two-factor authentication enabled, you'll need to complete the additional verification step.

After signing in, you will have access to all of YouTube TV's features and content.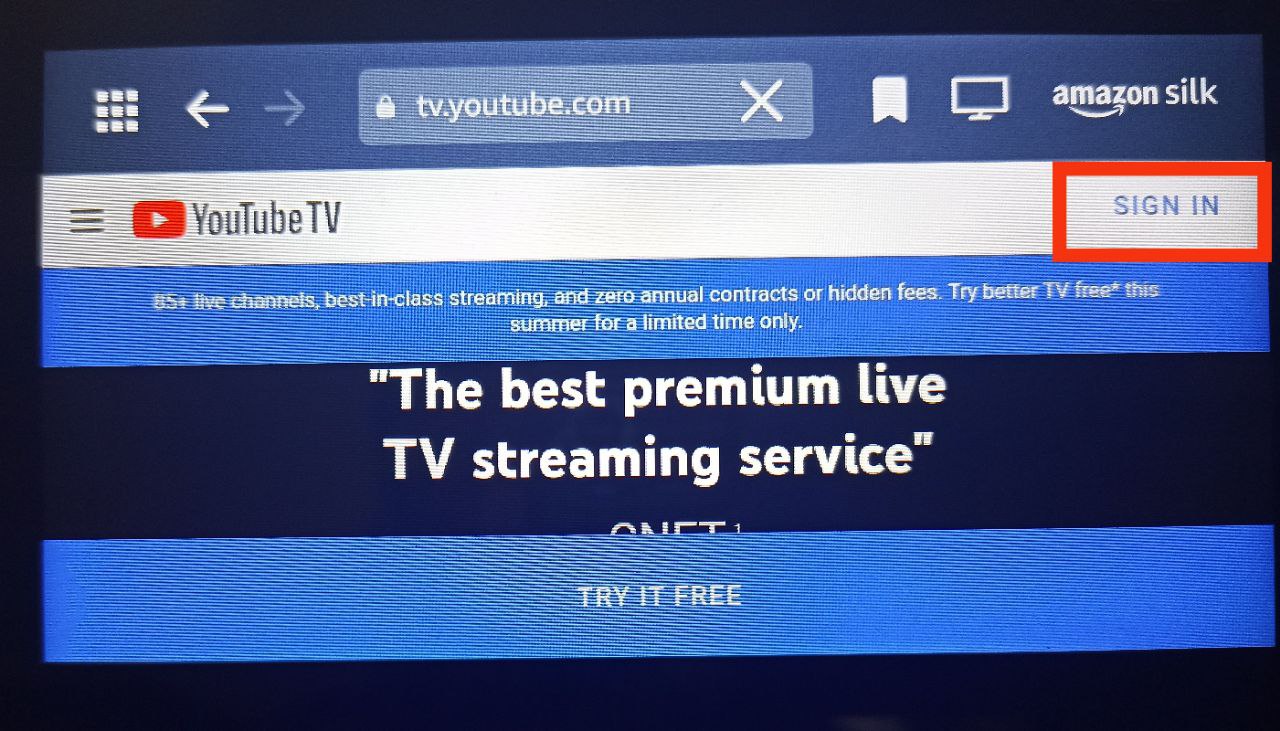 Step 4: Browse and explore YouTube TV
You are now signed in to YouTube TV on your Echo Show 5. Here's how you can use and explore the platform:
Use voice commands or the on-screen keyboard to search for specific shows, movies, or videos.

Explore different categories, such as Live, Library, and Home, to discover a wide range of content options.

Use voice commands like "Play," "Pause," "Rewind," and "Fast Forward" to control your viewing experience.

To adjust the volume, simply say "Alexa, turn up/down the volume," or use the on-screen controls.
Step 5: Enjoy Your YouTube TV Experience
After successfully configuring YouTube TV on your Echo Show 5, you can now sit back, relax, and enjoy your favorite TV shows, live sporting events, and on-demand videos. The pairing of Alexa's voice control and the Echo Show 5's display will make your viewing experience truly enjoyable.
Troubleshooting Tips to Make Your YouTube TV Experience Smooth on Echo Show 5
Sometimes, technology can be a little finicky. If you run into any problems when trying to watch YouTube TV on your Amazon Echo Show 5, here are a few troubleshooting tips to help you out:
No Sound:

If you can't hear anything, double-check the volume settings on both your Echo Show 5 and the YouTube TV player. Make sure they're turned up and not on mute.

Slow Loading:

If the videos are taking forever to load, check your Wi-Fi connection. A stable and strong connection is key to smooth streaming. You might want to move your Echo Show 5 closer to your Wi-Fi router.

Trouble Signing In:

If you're having trouble signing in, make sure you're using the correct email and password for your Google account. If you've forgotten your password, you can reset it using the Google account recovery process.

Video Quality Issues:

If the video quality is fuzzy or pixelated, it could be due to a slow internet connection. Try reducing the video quality settings in the YouTube TV player to see if that helps.

Alexa Not Responding:

If Alexa isn't opening the browser or responding to your commands, make sure your Echo Show 5 is connected to the internet and there are no issues with the device itself.
Frequently Asked Questions
Can I Watch Live TV on YouTube TV through the Echo Show 5?
Absolutely! YouTube TV offers a wide range of live TV channels, including news, sports, and entertainment. With your Echo Show 5, you can enjoy real-time broadcasts and keep up with your favorite shows as they air.
Do I Need a YouTube TV Subscription to Watch on Echo Show 5?
Yes, you'll need an active subscription to YouTube TV to access its content on your Echo Show 5. You can sign up for YouTube TV through their official website and then link your account to your Echo Show 5.
What Voice Commands Can I Use to Control YouTube TV on the Echo Show 5?
You can use a variety of voice commands to control your YouTube TV experience on the Echo Show 5. For example, you can say "Play," "Pause," "Rewind," "Fast Forward," "Volume Up," and "Volume Down" to browse the videos and adjust the sound.
Can I Watch YouTube TV Originals and On-Demand Content?
Yes, YouTube TV offers a collection of original content and on-demand shows and movies. You can easily explore and watch these options on your Echo Show 5 once you're signed in to your YouTube TV account.
What Should I Do if YouTube TV Is Buffering or Not Playing Smoothly?
If you're experiencing buffering or playback issues, here are a few steps to try:
Check your internet connection to ensure it's stable.

Restart your Echo Show 5 and try again.

Close any other apps running on your Echo Show 5 that might be using up bandwidth.
How Do I Update the Software on My Echo Show 5?
To update the software on your Echo Show 5, follow these steps:
To access the menu, swipe down from the screen's top.

Tap on "Settings."

Scroll down and select "Device Options."

Choose "Check for

Software Updates

" to see if an update is available.
What Should I Do If I Forget My YouTube TV Password?
If you forget your YouTube TV password, don't worry. You can reset it by visiting the YouTube TV website and selecting the "Forgot password" option during the login process. Follow the on-screen instructions to reset your password and regain access to your account.
Conclusion
Alexa won't access YouTube TV for you directly, as she would with any other app. Nevertheless, with this fast hack, you can easily stream YouTube TV on your Echo Show gadget. I hope this article will be of some support to you. Keep reading more from us if you like it. Please share it with your loved ones too!