How to Watch Prime Video on Echo Show 5
Last updated: Jul 5, 2022
You can watch videos from your preferred video streaming services on the Echo Show device from Amazon thanks to its smart display. The Echo Show 5 comes with Amazon Prime Video pre-installed, so you don't need to download the app.
It's really simple to use Prime Video to watch videos on your Echo Show device. Let's go over the process below in more depth.
Step 1: Tap on Video
Plug in your Echo Show 5. From the top of the home screen, swipe down. There will be a drop-down menu. From the same menu, select Video.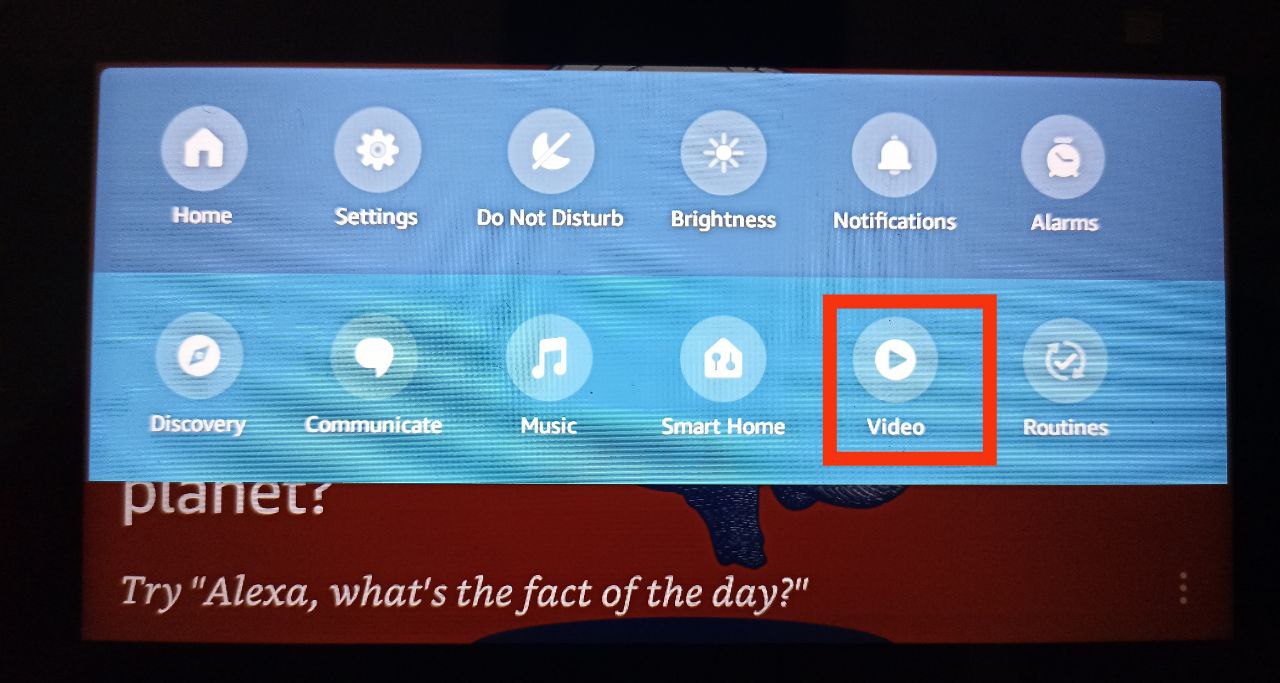 Step 2: Tap on Prime Video
All of the streaming apps will be shown on the following screen. Select Prime Video by touching on its icon in this space.

Step 3: Prime Video Opens
You may start binge-watching your favourite series as soon as the Prime Video home screen opens. By default, the most recent video you saw starts playing. On the left side of the screen, a list is shown. You can browse and select any category from which you wish to watch.

Opening Prime Video by Voice Commands to Alexa
Alexa may be instructed verbally to open Prime Video directly as well. The most recent video you watched on Prime will be opened for you when you ask Alexa to "Open Amazon Prime Video." You can also ask Alexa to play a specific video by saying "Alexa, Play (name of the video) on Amazon Prime Video."
Conclusion
The process for using the Echo Show to watch Amazon Prime Video is quite simple. I sincerely hope that this article aids you in the same and that you enjoy watching your favourite TV series and movies on the Echo Show device.
Return often to see more articles that are similar. Kindly share this article with your family and friends as well.