How to Set Alarm on Echo Show 5
Last updated: Jul 18, 2022
Setting up an alarm on your Echo Show device is one of the coolest features it has. It is super convenient to set up an alarm without any hassle. It has a lot of customizable options too.
There are a couple of different ways in which you can set an alarm on your Echo Show device. Let's delve deeper into all the processes one by one!
Method 1
Ask Alexa to Do It.
There are several voice commands that Alexa responds to that allow her to directly set an alarm for you. A customized alarm can also be set. A few of them are listed below.
"

Alexa, set an alarm for 6 a.m

." This alarm is a one-time one. It will ring the next morning at 6 a.m. but won't repeat after that.

"

Alexa, set a repeating alarm for 6 am.

" This one will repeat itself every day. You can also specify the days here when Alexa asks for the same, like-on weekdays or Monday, Wednesday, or Friday only.

"

Alexa, set an alarm for 6 am to listen to Coldplay from Spotify

." You can set an alarm specifying the song name, artist name, or genre this way!

"

Alexa, set an alarm for 6 am with (light bulb name)

." This command will help you wake up with light from your smart bulb if you have connected the same to Alexa.
Method 2
Use Alexa App
You may set alarms using the Alexa app that is already installed on your smartphone. Let's examine the procedure below step by step now.
Step 1: Open the Alexa App
You need to tap on the Alexa App icon on your phone. Now, ensure that you are signed in using the same Amazon account at both places—the Alexa App and the Echo Show device on which you are configuring the alarm.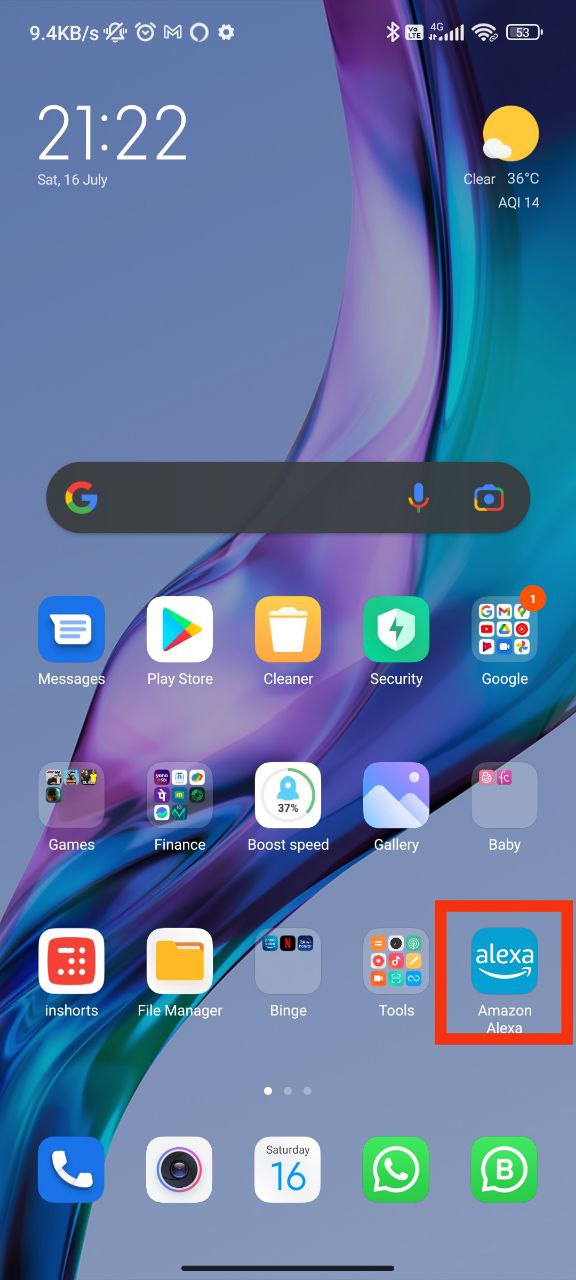 Step 2: Tap on Manage (Your Device Name).
You will find Manage(your device name), e.g., Manage Matthew's Echo Show 5 2nd Gen in the menu displayed. You need to tap on it.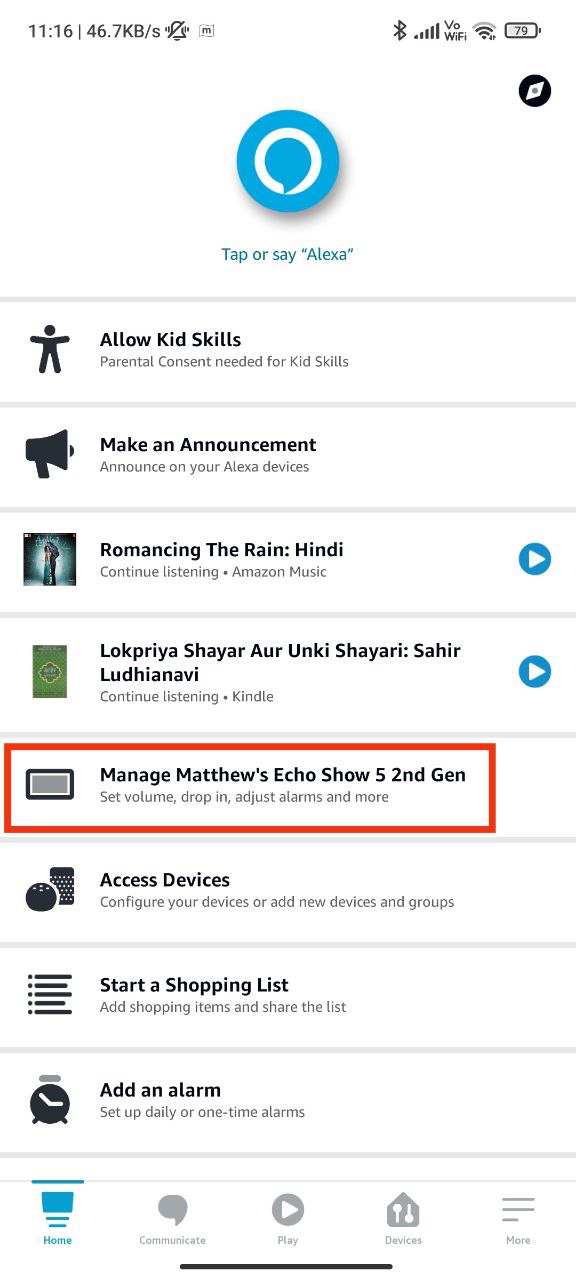 Step 3: Tap on Add Alarm
On the next screen. You simply need to tap on the small plus sign alongside the words Add Alarm in the Alarm and Reminders section displayed.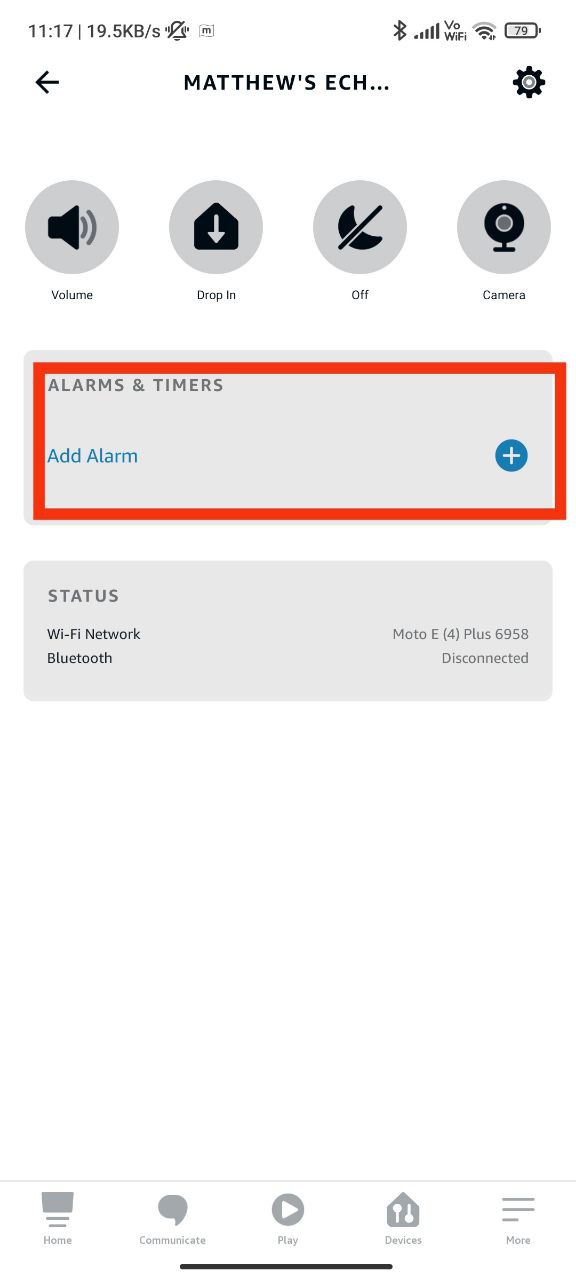 Step 4: Again Tap on Add Alarm
On the next screen, you need to re-tap on the Add Alarm button displayed. From the next time, your added alarm will always be displayed at this place for you to change or edit the settings related to it.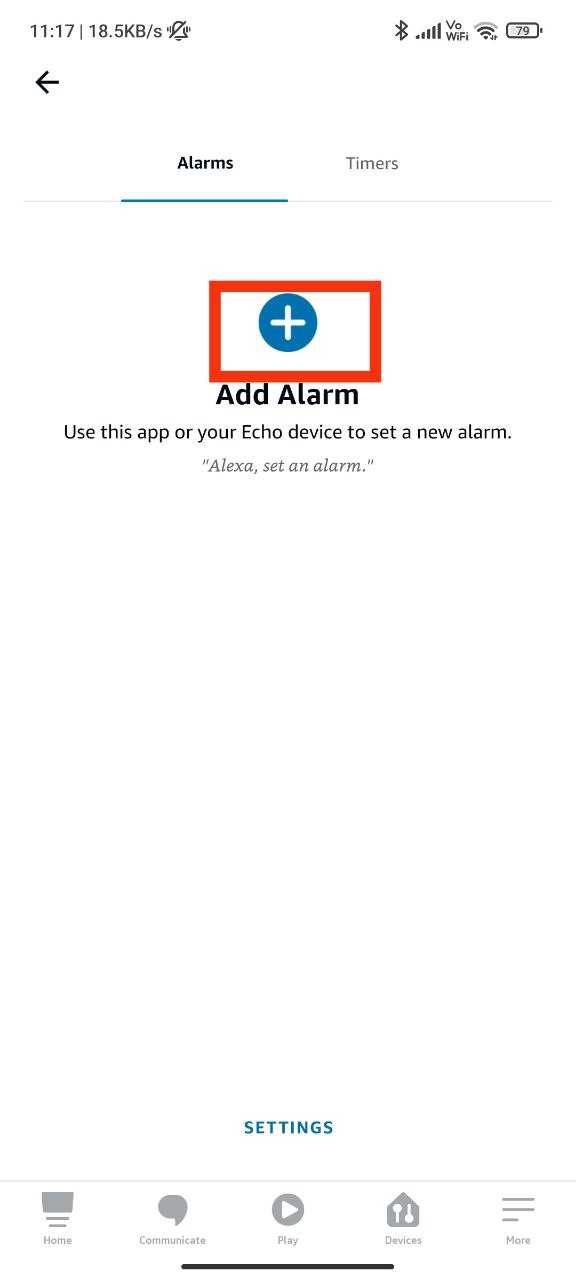 Step 5: Customize Your Alarm
On the next screen, you have the option to select the device name for which you are setting the alarm as well as other details like date and time. You can also select if you want your alarm to repeat here. You can select the sound of the alarm here too. Also, set a routine for the device, like playing the news and weather forecast after the alarm or anything else that interests you.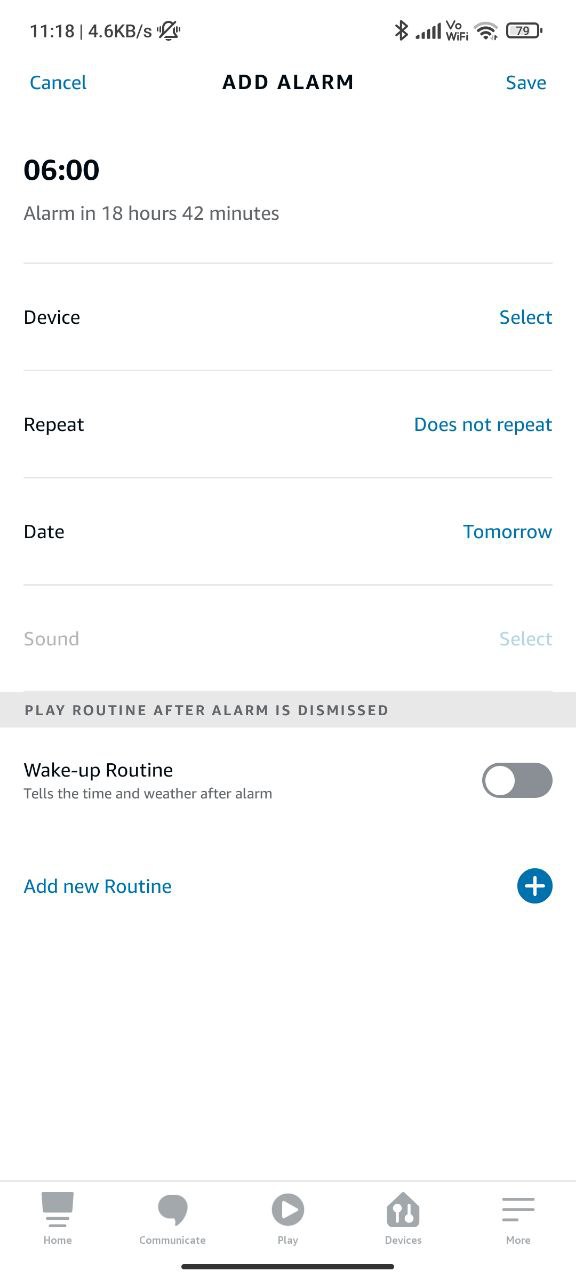 Method 3
Using the Echo Show Device
You can directly set an alarm on the Echo Show 5 device. The entire process is explained in easy-to-follow steps below.
Step 1: Tap on Alarms
Swipe down on the home screen to reveal a menu. In the menu, tap on Alarms. It is the last option on the menu revealed in the top row.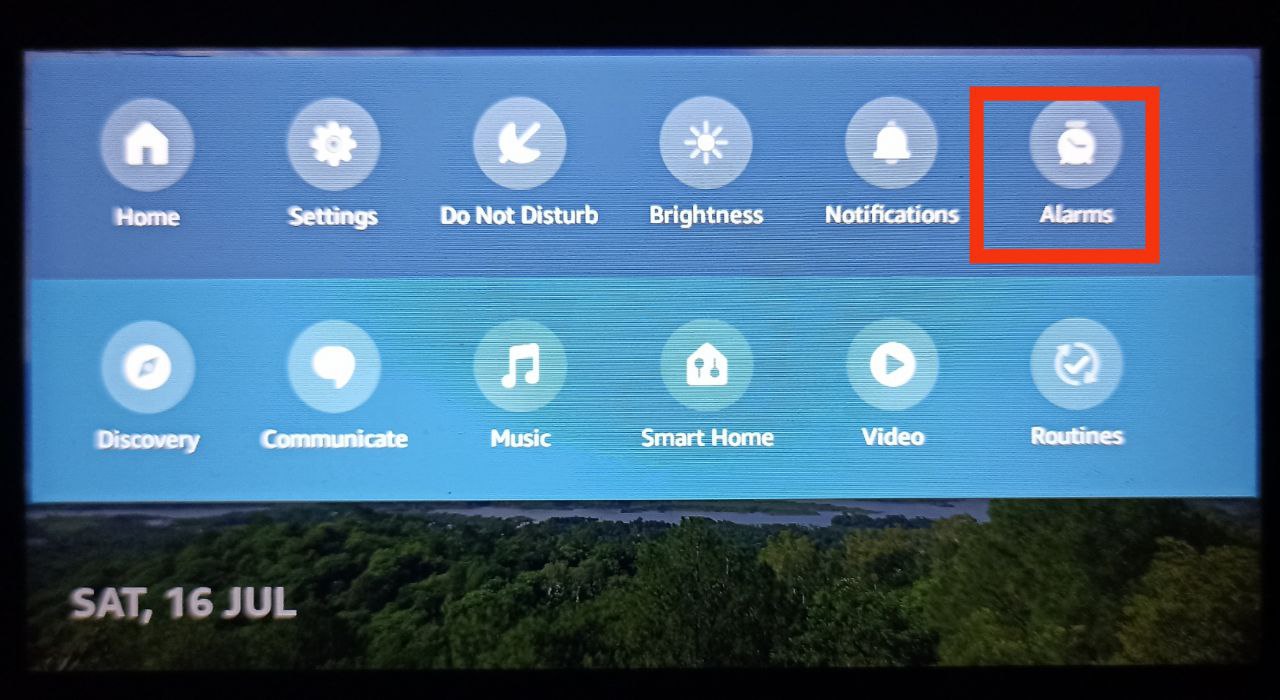 Step 2: Tap on Add Alarm
You will find an add alarm button in the right top corner of the device on the next screen. You need to tap on it.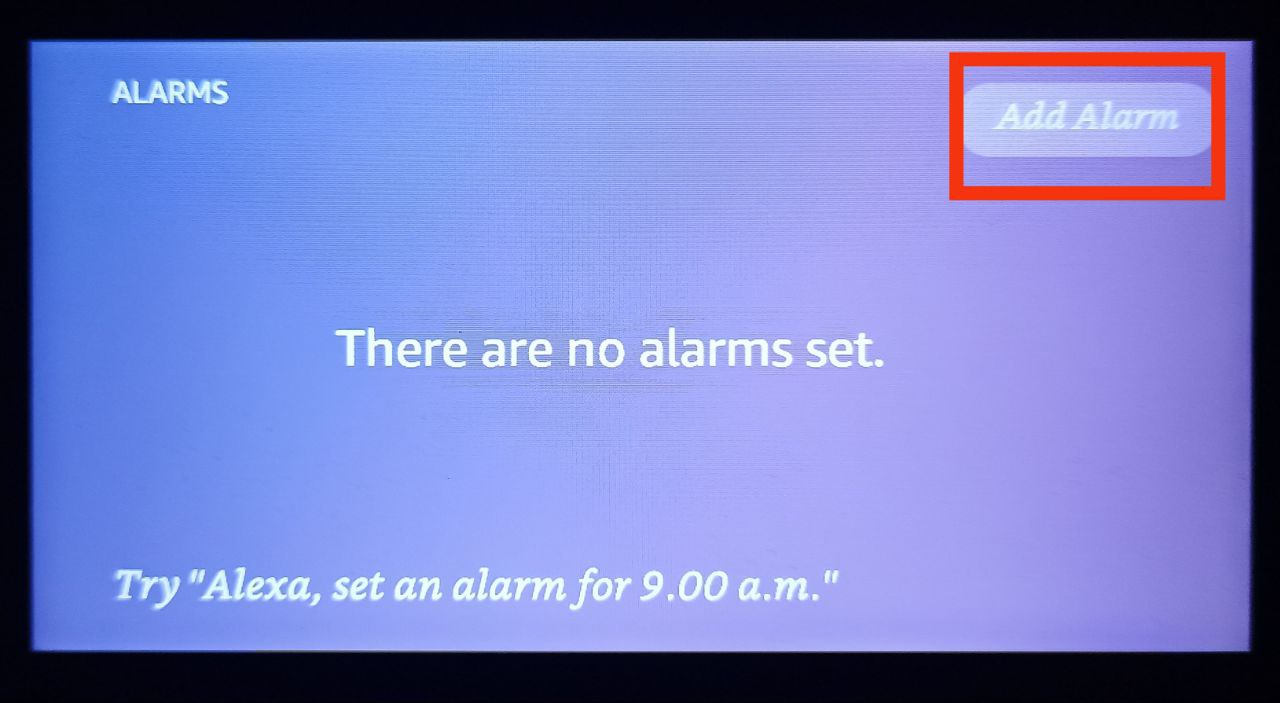 Step 3: Customize the Alarm
In the next menu that appears, edit your alarm settings as per your convenience and tap on Save. You can select the time, date, and if you want to repeat your alarm in the menu. After you have finished customizing your alarm, you need to tap on Save button below.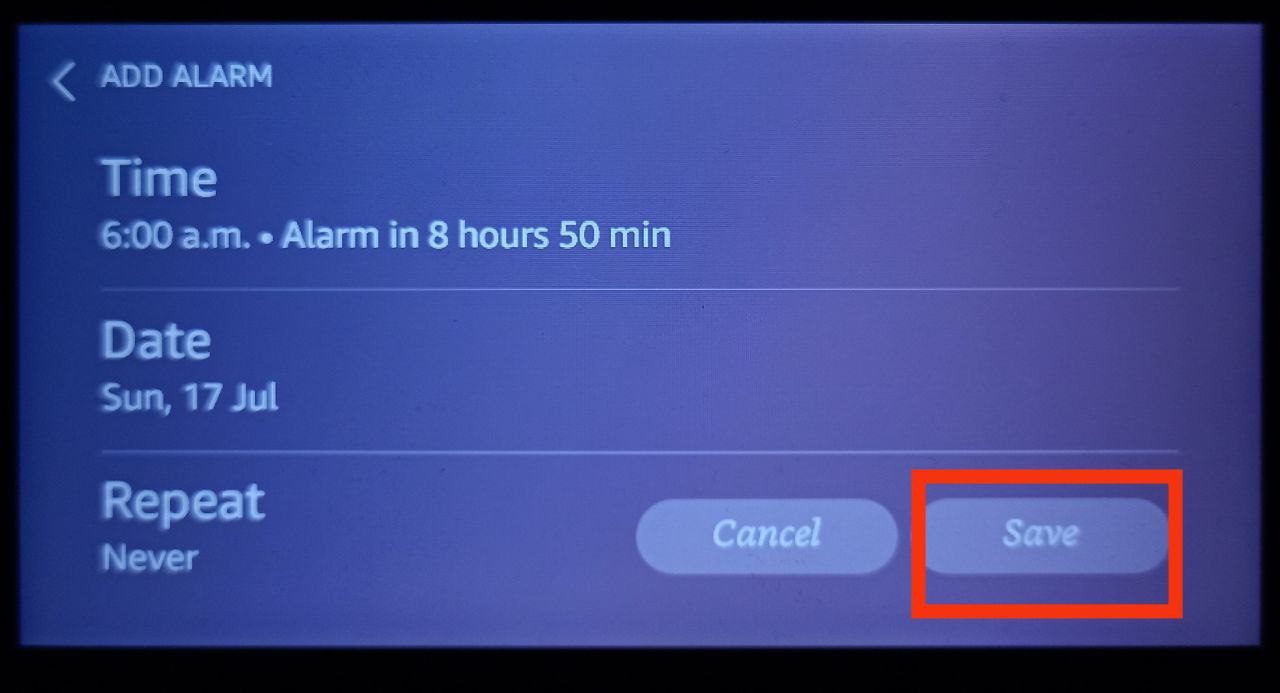 On the next screen, you will be able to see your new alarm.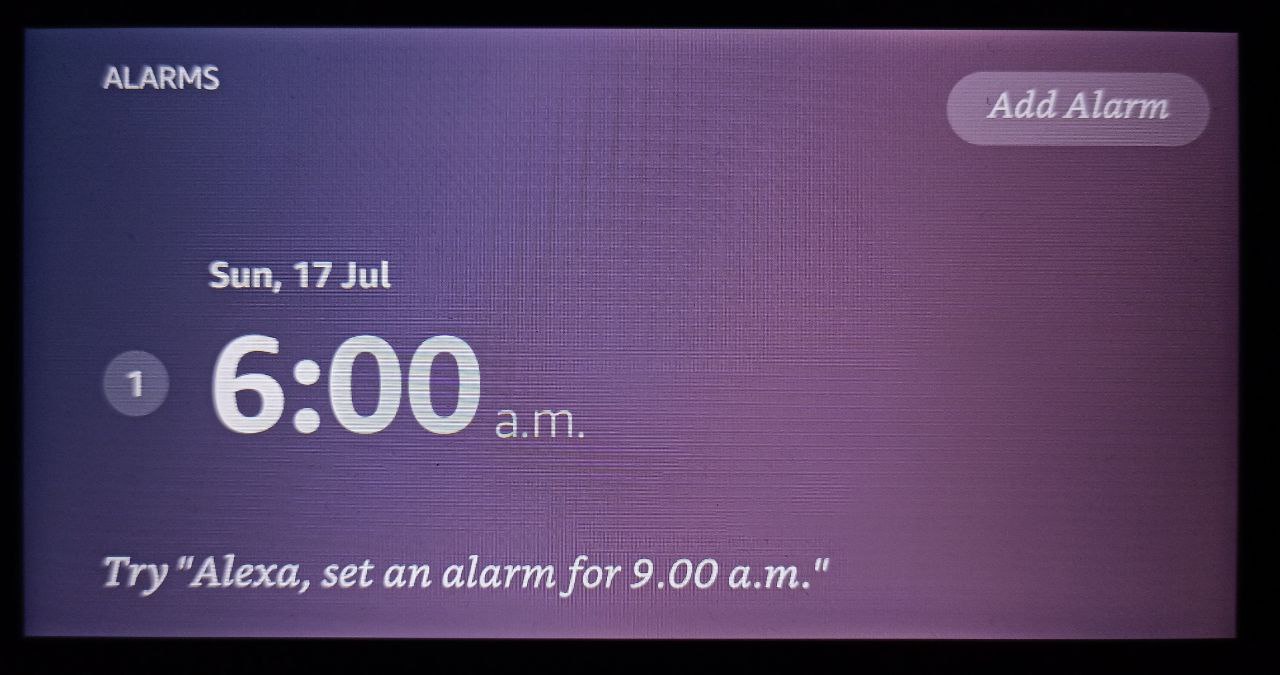 Conclusion
The process of setting an alarm is a simple one but can be accomplished through three different methods. All three methods are explained in detail here. Hope you will benefit from this article. If you want to learn more about your Echo Show 5, this is the best place. Happy reading! Kindly refer us to your friends and family too!