How to Change Amazon Account on Echo Show 5
Last updated: Jul 31, 2022
You are not obliged to continue using the Amazon Echo Show device with the same registered account. You are prompted to link your Echo Show device to an Amazon account while configuring it. If you subsequently decide you'd want to use a different account for your device, you can modify this setting.
The steps to changing your Amazon account are rather basic and are detailed below. Either the Echo Show 5 device itself or the Alexa app on your phone can be used to do this task.
Via Alexa App
Step 1: Tap on More in the Alexa App
You must tap on More in the Alexa app after opening it on your phone. On your phone's screen, it is in the bottom right-hand corner. Its icon is composed of two and a half horizontal lines.

Step 2: Tap on Settings
Tap settings on the following screen. It is the second-to-last choice.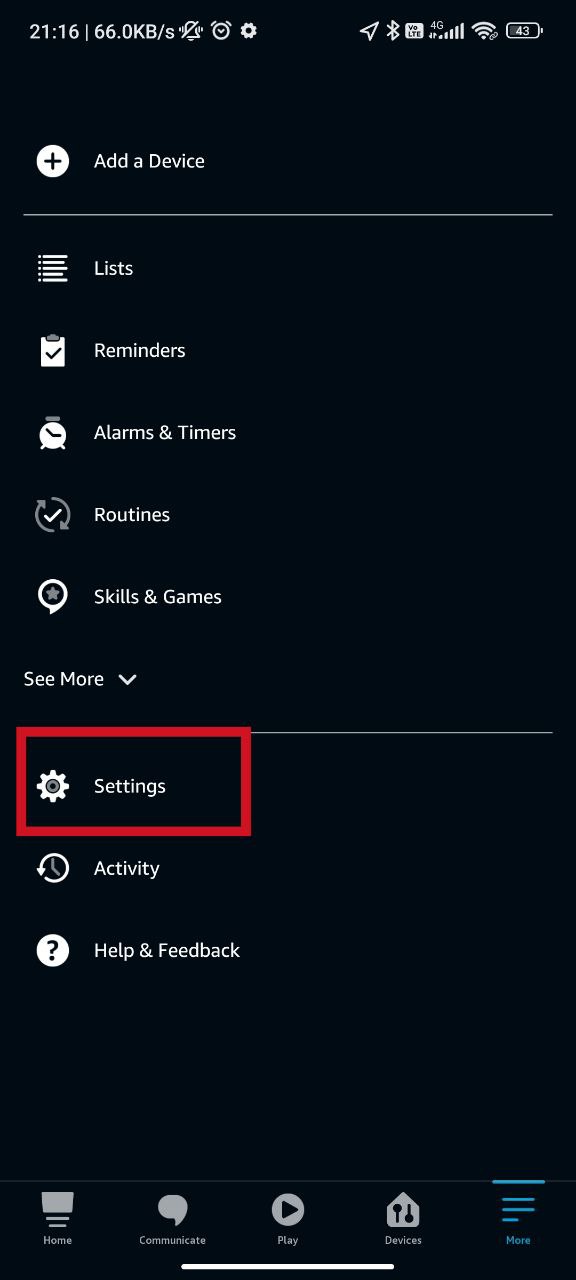 Step 3: Tap on Device Settings
After the Settings menu opens up, you need to tap on the device settings option.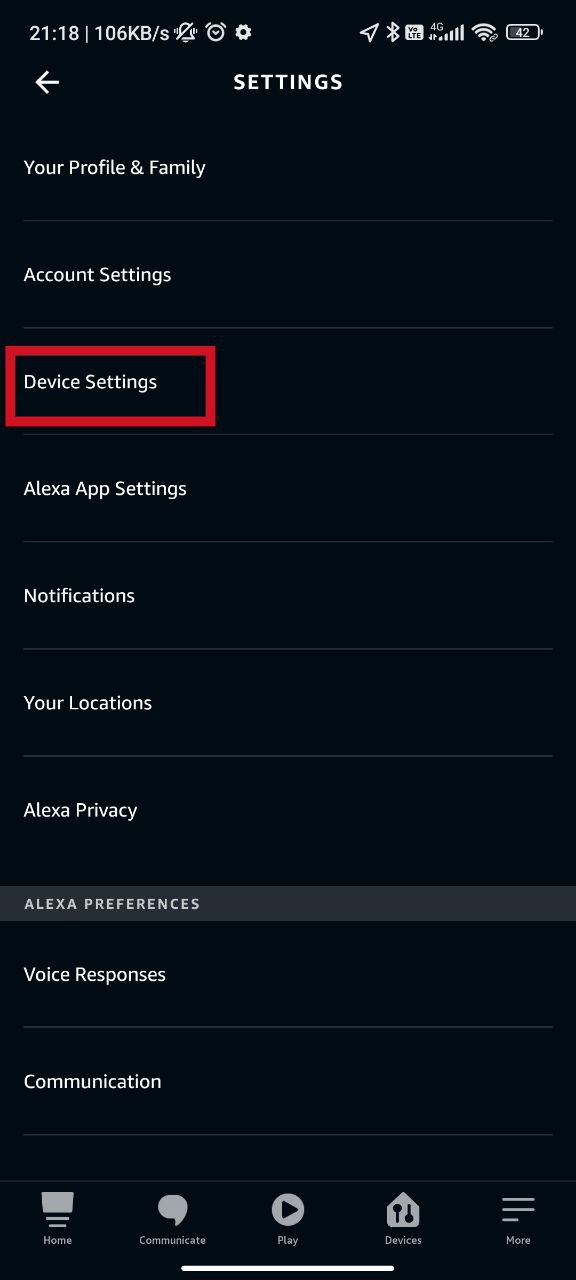 Step 4: Tap on your Device Name
All of the devices that are using the Alexa App will be shown on the following screen. You must choose the Echo Show device you want to change your Amazon account for.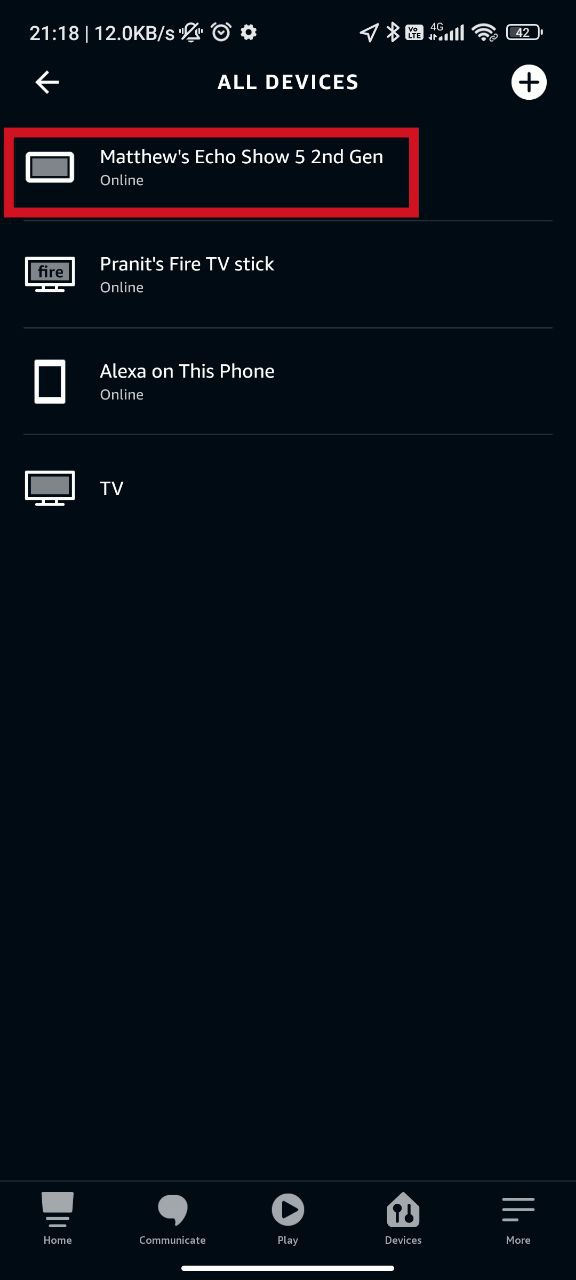 Step 5: Tap on the Settings Button
You will be shown a number of device-related options on the next screen. The settings button is located in the top right corner of the screen, and you must tap it.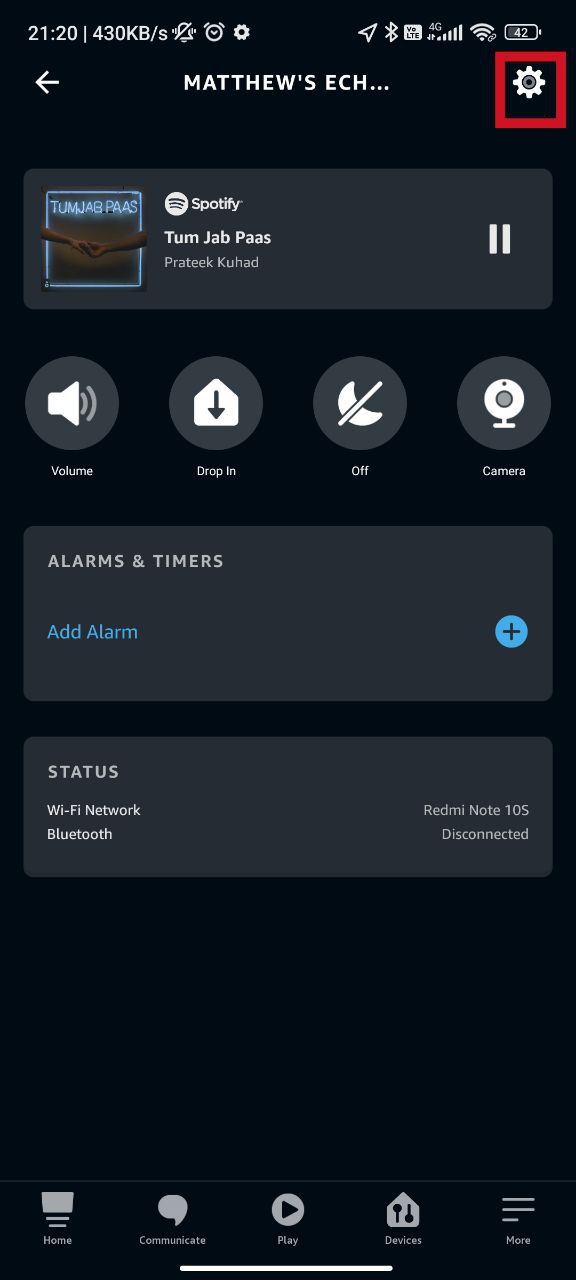 Step 6: Tap on De-register
On the next screen, all the options relating to the settings of the chosen Echo Show device are displayed. You need to tap on the de-register option adjacent to the Registered To option. It is generally the second last option from the bottom.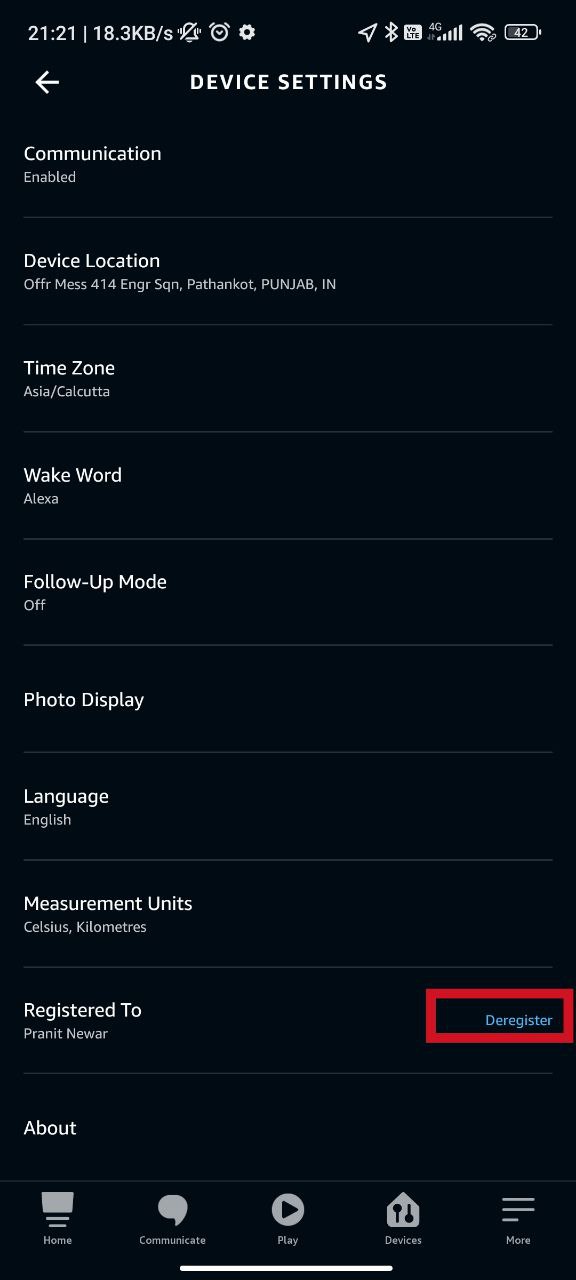 Step 7: Confirm your choice
You'll get a prompt message on the following screen. It will mention that tapping on de-register here will de-register your Amazon account from this device. After that, the gadget can be linked to any other Amazon account.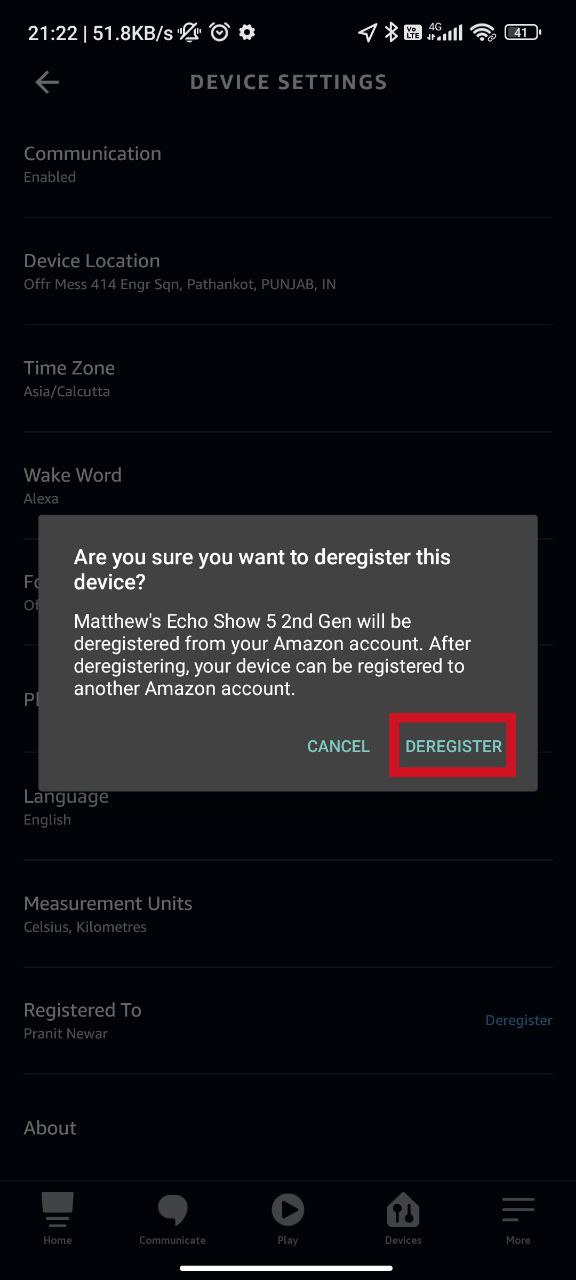 Your device will now be de-registered from the current Amazon account. You can now link the same with the new account by following the setup procedure on the device itself.
Via Device
You can also change the Amazon account by resetting the device to factory settings. After a factory reset, you can now link the same with the new account by following the setup procedure.
Conclusion
Changing your Amazon account on your Echo Show 5 device is a straightforward process. This article attempts to explain the same in simple terms and with sufficient detail. I hope it'll be useful to you. If you enjoy our work, please let others know and revisit it often!